Groupon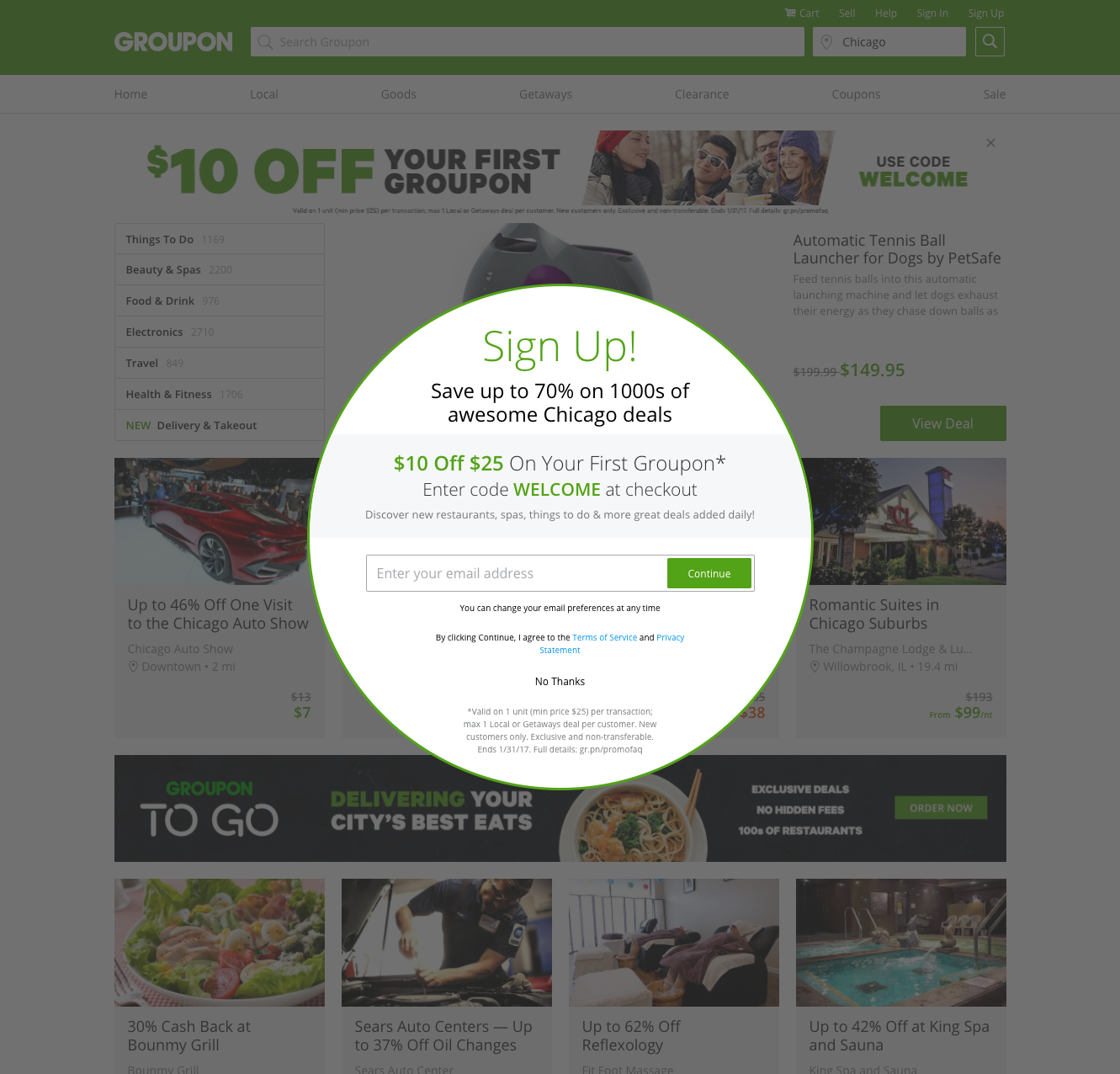 Groupon is a website that most of us know about and have signed up as a member. Capturing emails is how this company works. However not only are they capturing your email, but they are also offereing a first purchase discount! We really liked the simplicity of this pop-up. A clean minimal design, easy to read, subtle use of a highlight colour, and to top it off, it's great to see the website behind the pop-up enticing you to add your email and continue browsing!
Link: http://www.groupon.com
OptiMonk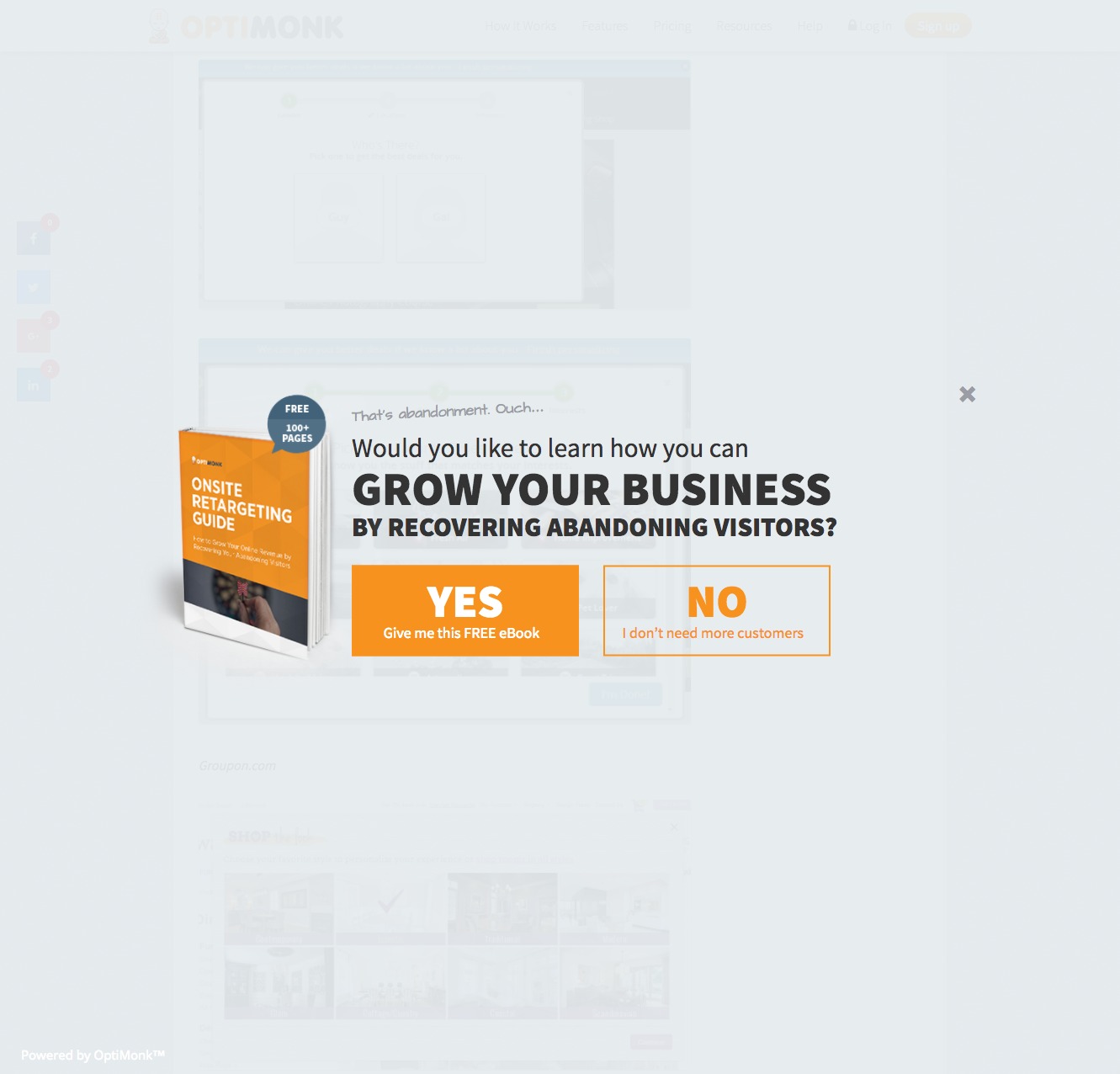 OptiMonk is a system that helps companies capture emails and signups using 'Lead Capture Pop-ups'. So it just goes to show, that with their pop-ups, they know what they are doing. We like the way they offer a free product. In this case, it is an electronic PDF download to help grow your business and recover abandoned customers. Free is always a good offer!
Link: http://www.optimonk.com
American Eagle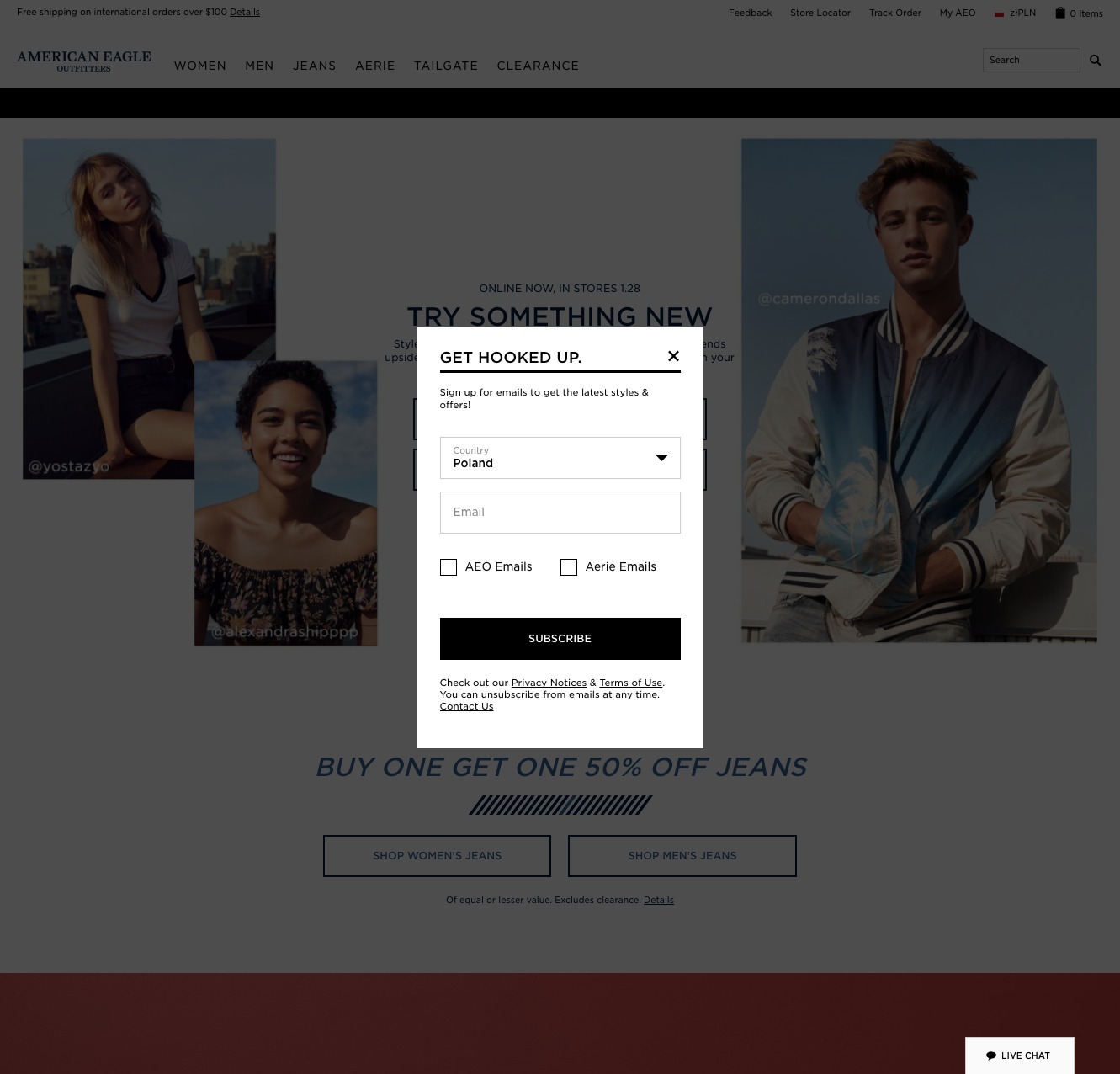 American have gone for a very simple box design, which still showcases the website behind. What we like is that the pop-up is geo-specific. It will first try and auto-fill your location, allowing this sign-up to target customers based on their world location. For example, if it picks up your in Poland, the newsletter offers free shipping to Polish customers. This simple design makes it so easy to do this and takes no time at all.
Link: http://www.americaneagle.com
Glasses USA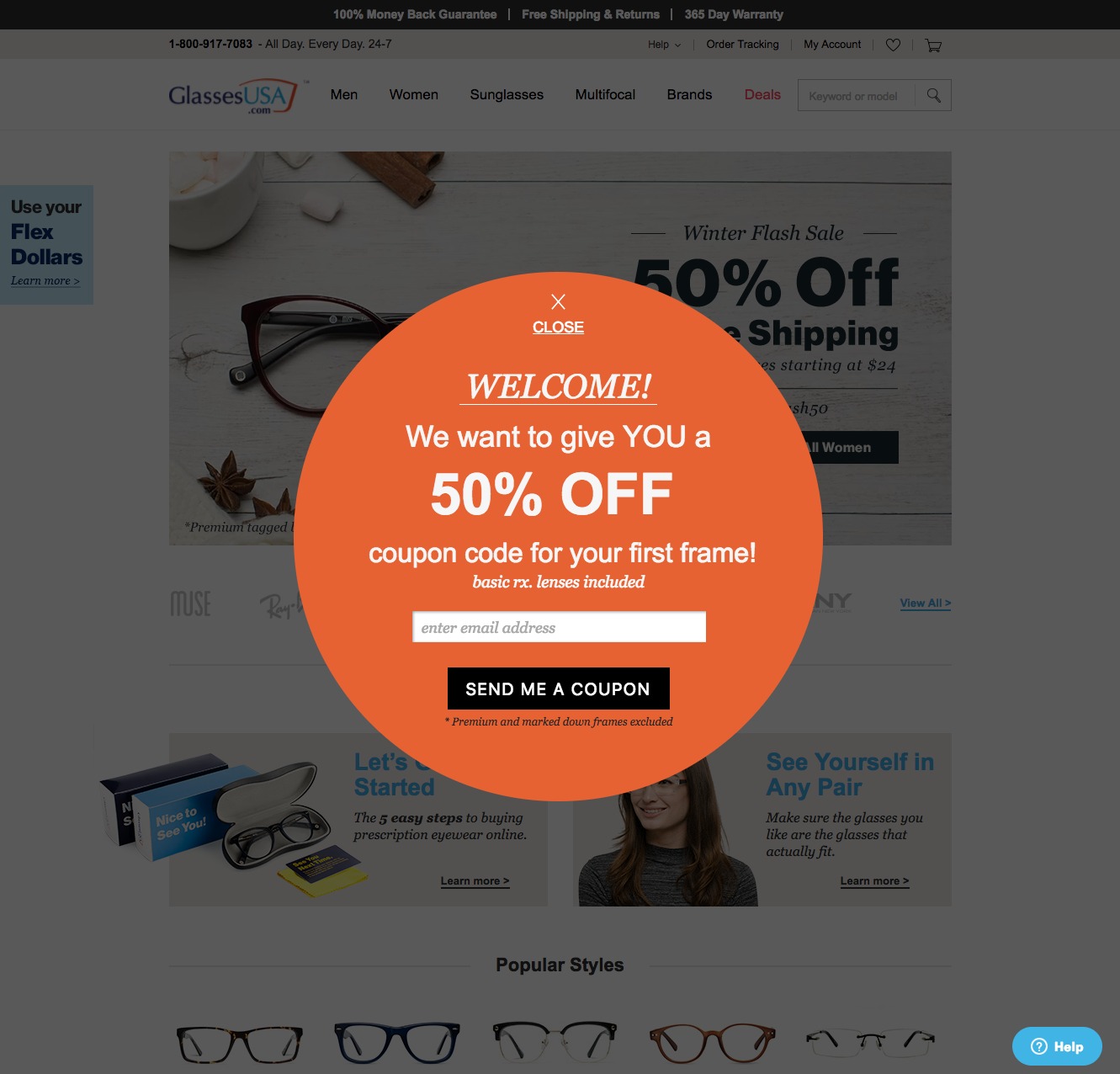 A similar design to Groupon but with less information to take in. Very quick to offer a percentage off your first frame. Big, bold and bright, whilst again teasing you with the website behind.
Link: http://www.glassesusa.com
Design By Humans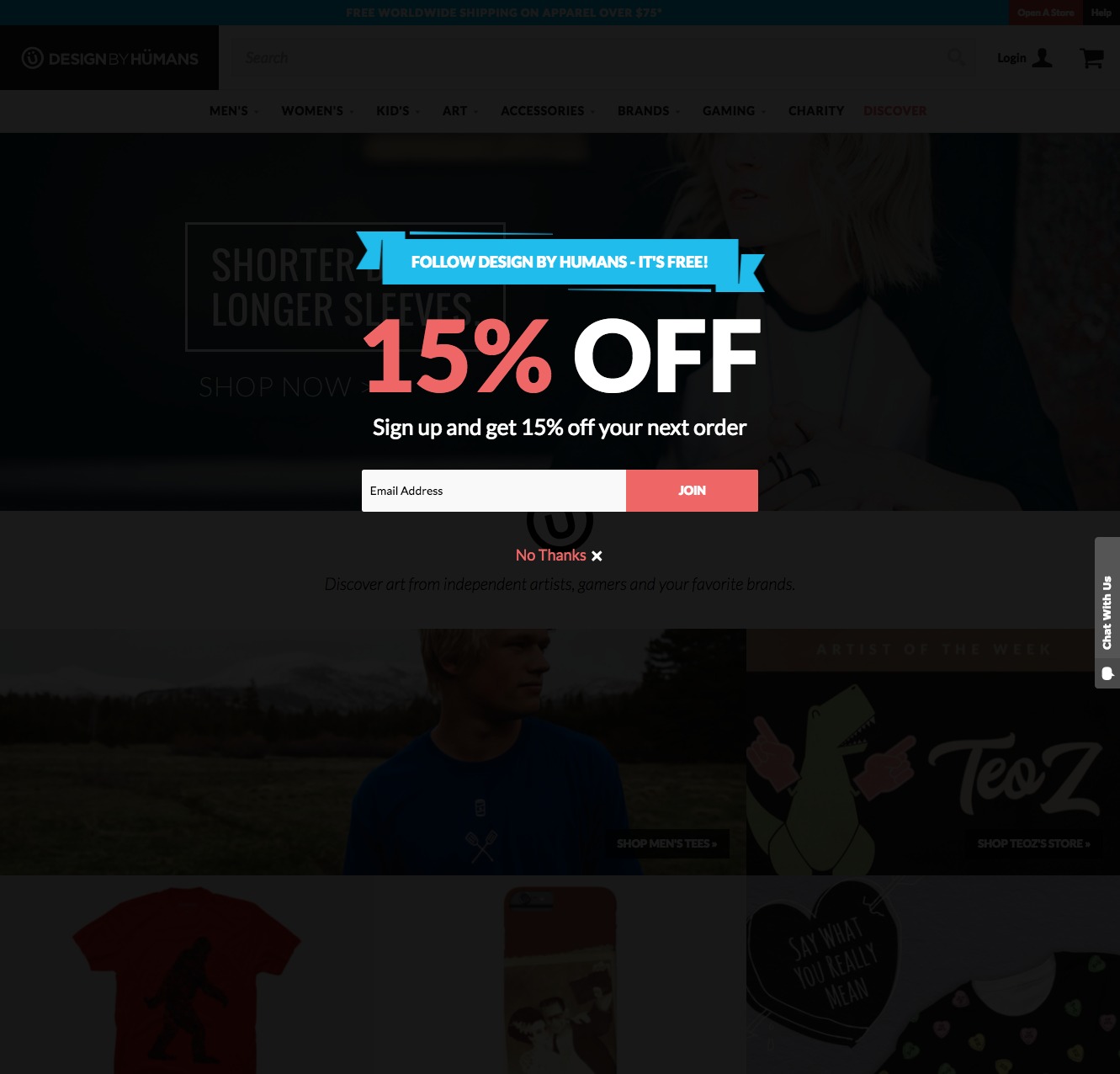 We really like the simplicity of this pop-up. It is so simple, yet really makes the 15% off stand out. Design By Humans is a well-known apparel based website, so the offer of 15% off is very enticing!
Link: http://www.designbyhumans.com
Kiss Metrics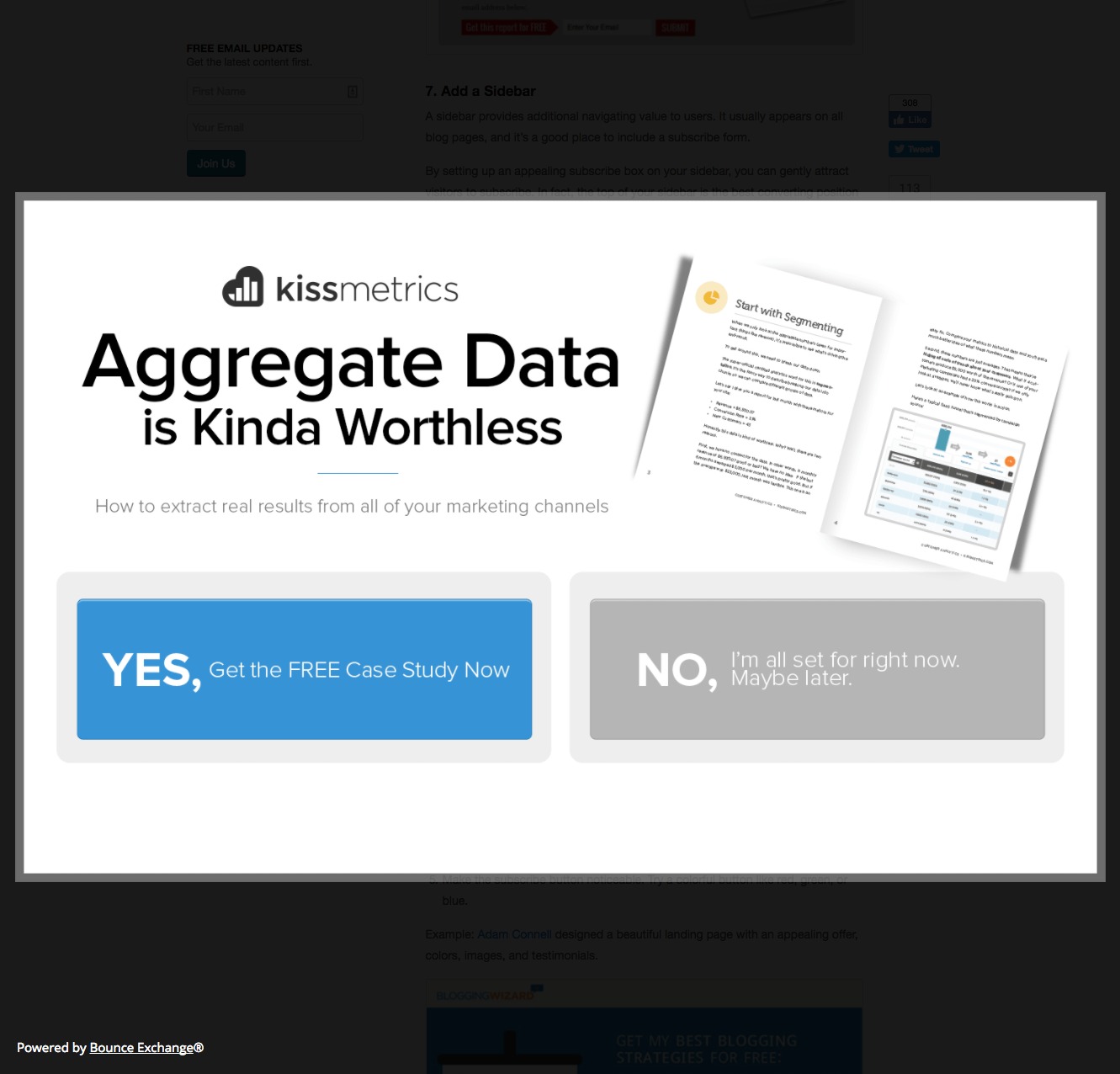 Kiss Metrics is all about tracking customer behaviours and driving growth to your online platforms. With that being said, they are obviously targeting customers related to this sector by offering a free case study, in exchange for your email. Simple and effective, whilst highly targeting their clientele.
Link: http://www.kissmetrics.com
Packed Party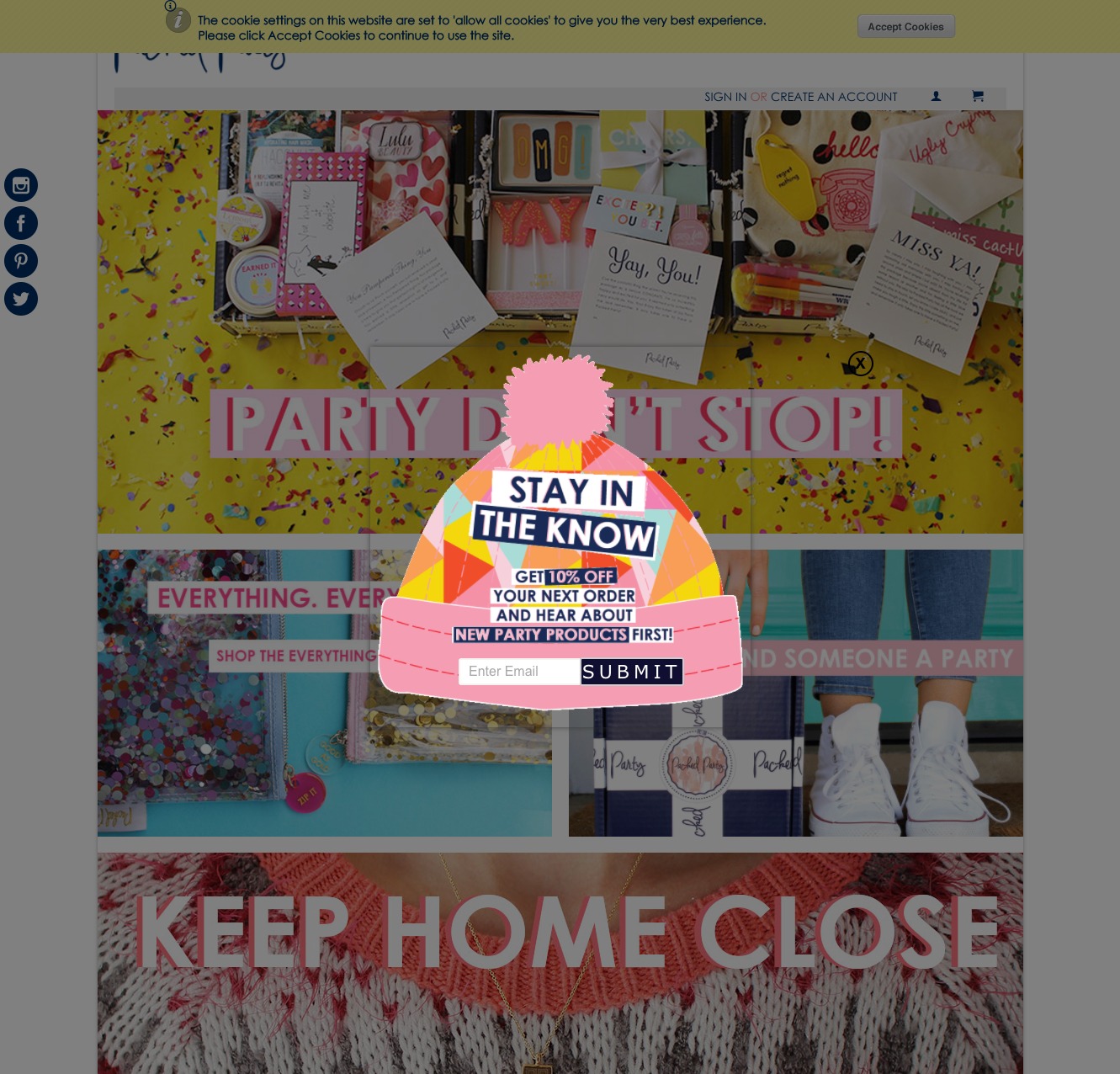 One of our favourites due to the quirky design! Not only does the Hat and colours match the website behind, but it also really pops as it is something different. Very easy to read, with a discount code, the promise of hearing about new products and a very easy email submit. We all love a good party do our emails went straight into this lead capture.
Link: http://www.packedparty.com
Conversion XL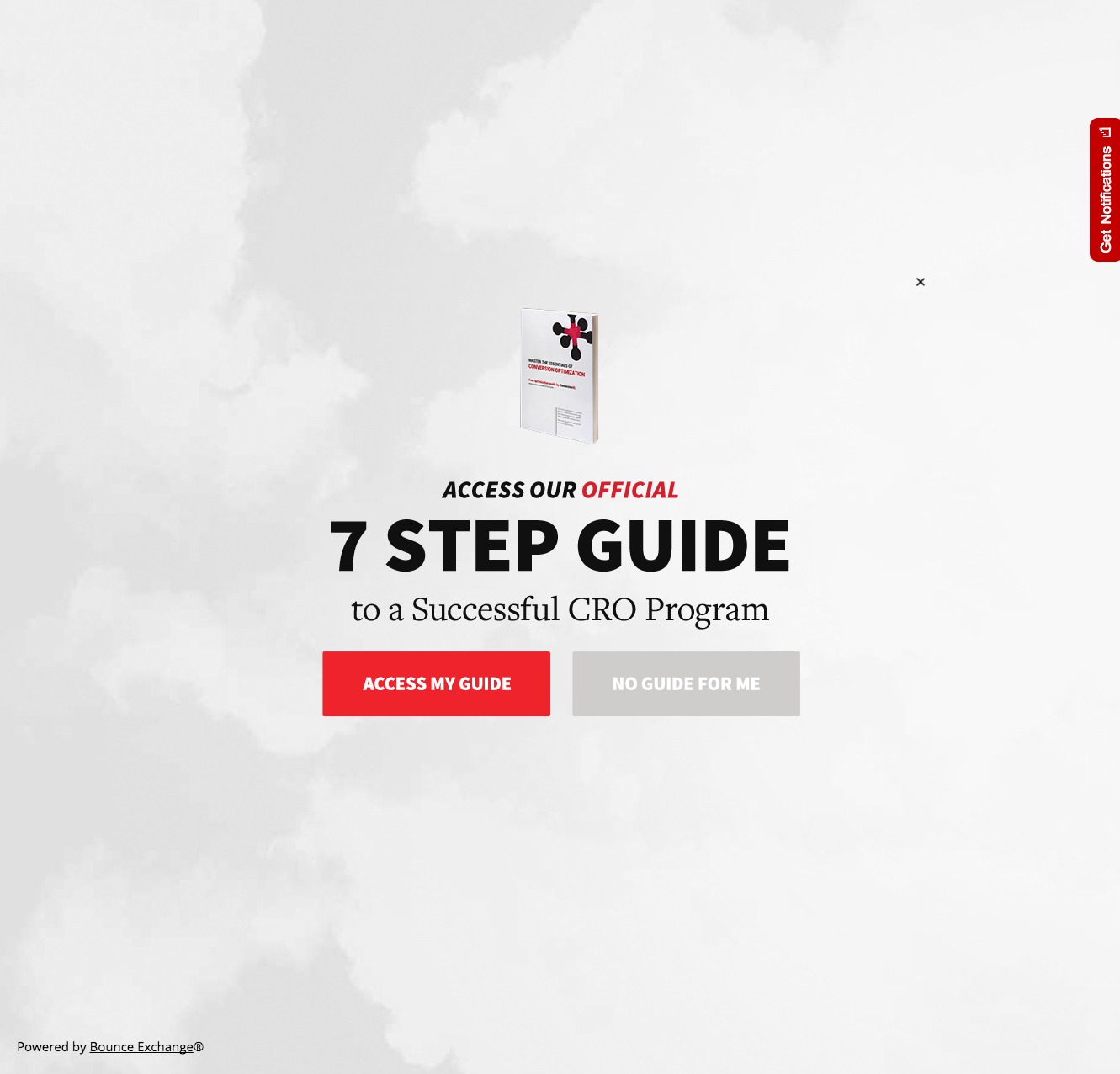 CXL is an online resource and training academy for business growth through conversion optimisation. They offer certified programs and Live courses. What better way to target visitors and grabbing their emails by providing a guide to a 'Successful CRO Progam'.
Link: http://www.conversionxl.com
Web Designer Depot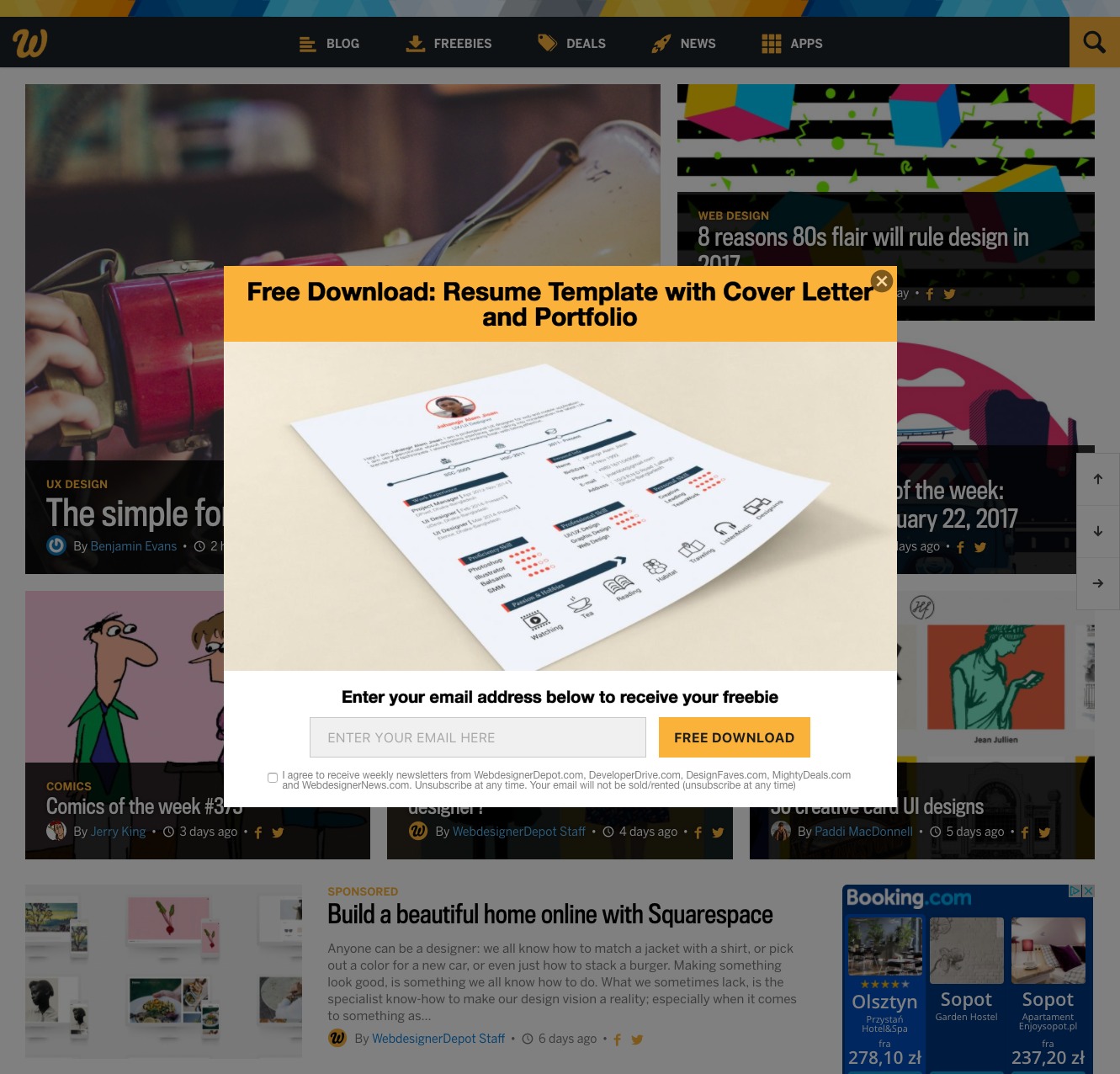 Web Designer Depot is a fantastic resource for designers. They offer up a wealth of resources, opinions, freebies, news to say a few. It was nice to see the offer of a Free downloadable resume template with cover letter and portfolio. Not only is this useful for a designer themselves, but it can be used for future clients of said designers. Entering your email seems fair enough for this wonderful treasure.
Link: http://www.webdesignerdepot.com
XChop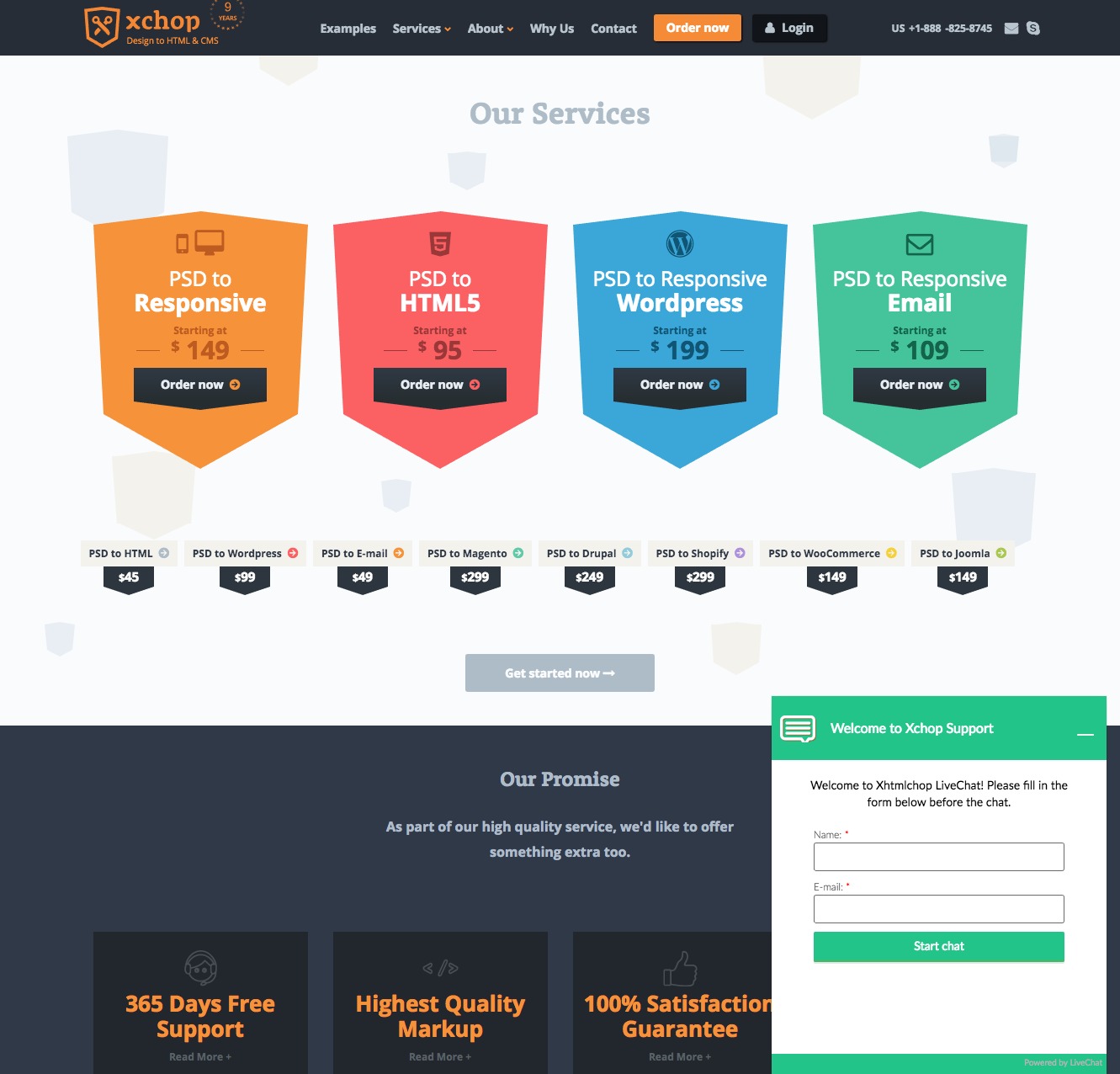 XChop is one of the many companies out there offering Design to HTML/CSS conversion. We added this because it is slightly different than the other options listed so far, as they provide a help desk pop-up. During the first visit you enter a name and email, and the online support will assist you straight away, answering any question you throw their way. The perfect way to gain new customers fast. However, what we enjoyed, even more, was that if you visit the site, a second time, again without filling in any name or email details, the box changes and someone instantly starts to ask if you are ok and if you need any help. Talk about looking after all potential customers!
Link: http://www.xhtmlchop.com
WP & Such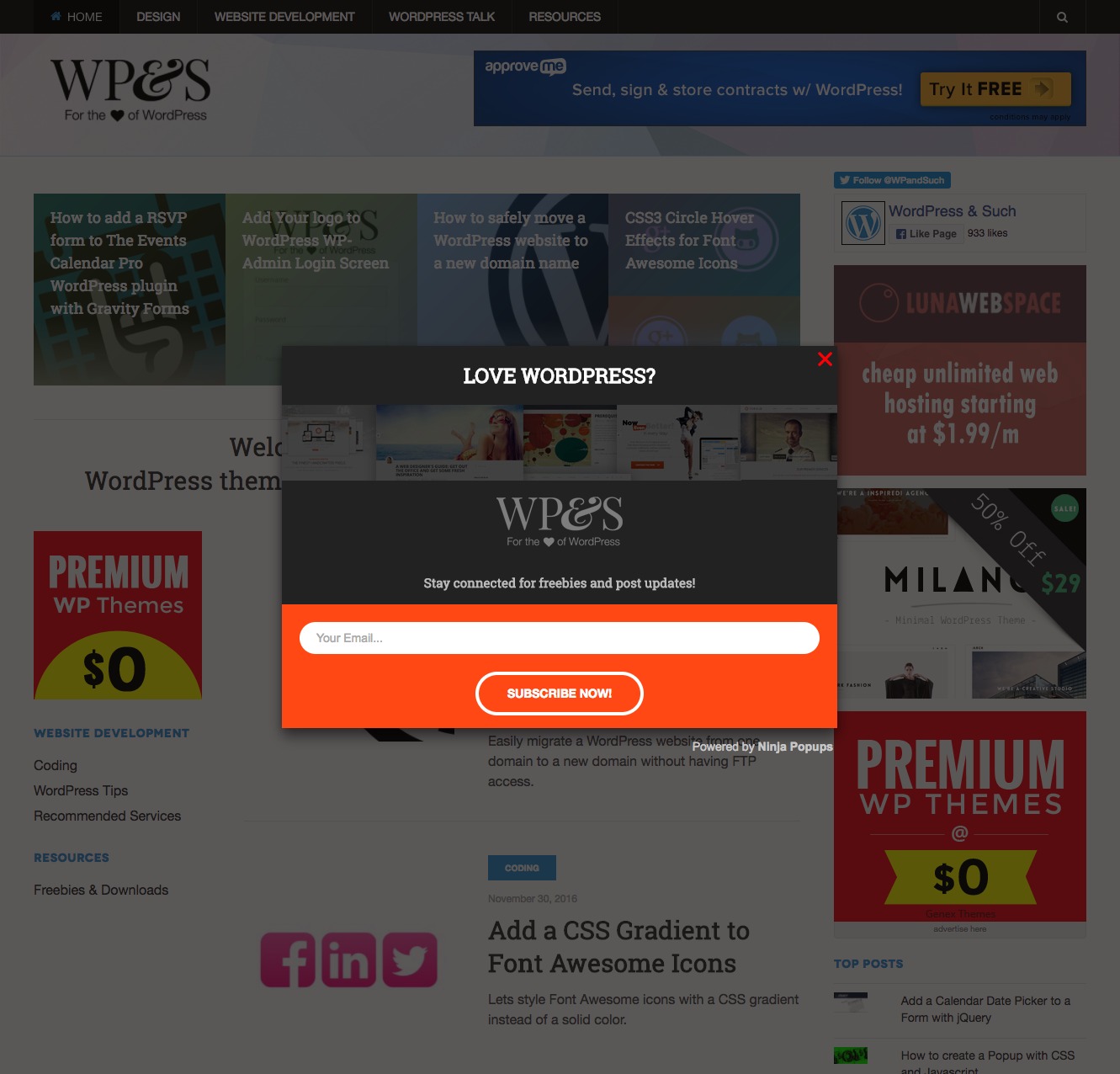 This brilliant resource offers all sorts of Wordpress goodies. By adding your email to their simple lead capture, you will receive freebies and post updates. Nothing is better than freebies!
Link: http://www.wpandsuch.com
Elegant Themes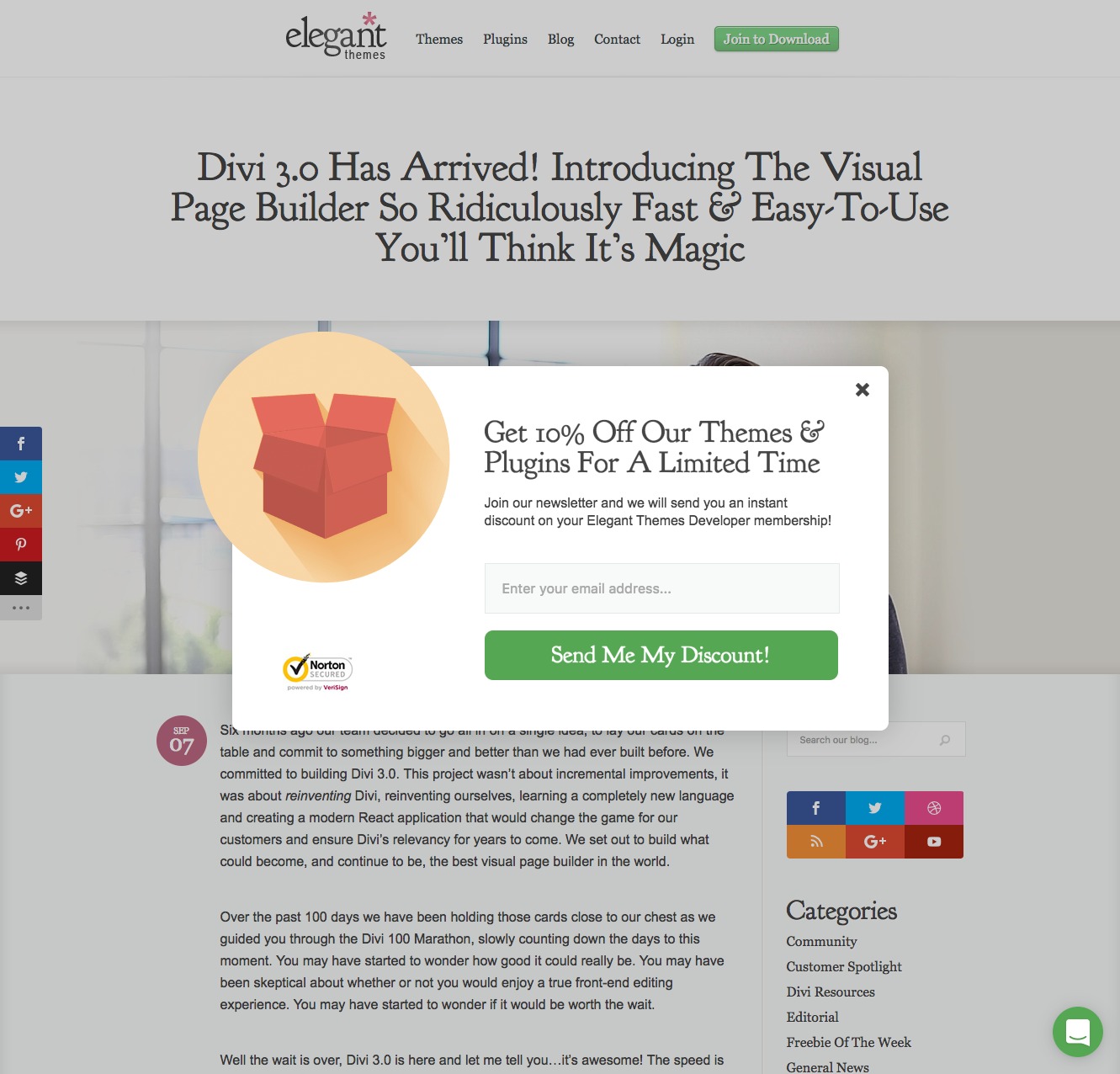 We really like the use of fonts in this pop-up, and the offset box image to the top left. It all meshes together well and fits the website design perfect. 10% off sounds great but it this all depends on the price of subscriptions and or themes.
Link: http://www.elegantthemes.com