CDN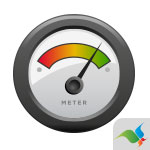 A Content Delivery Network (CDN) is a great way to speed up your site.
Think of it as a system of servers around the world that store a copy of your website. When a visitor views your site this network knows where the visitor is located and directs them to the physically closest server.
The closer your visitors to the servers the faster the pages load and the happier they are. Looking for more details? Read our Joomla CDN tutorial.
As we at Joomla Hosting Reviews continue to work with Different CDNs for clients we thought we would put our thoughts and experiences down to help others. Working with CDNs does become more technically advanced but the rewards are well worth it.
CDN Reviews
We have personally used and tested quite a few content delivery networks. Some are better than others in terms of performance and value. We reviewed for easy of use, speed of servers, reporting and value.
Joomla CDN Extensions
There are many types of CDNs and ways to add them to your website, but which is the best?
The short answer is you want a Pull CDN with CDN for Joomla as you Joomla extension on the MaxCDN network. Learn more about CDN types and Joomla CDN Extensions.
Common CDN Issues and Fixes
After working with CDNs for several years we have run into several problems and found the fixes. Here is what we learned:
All CDN Guides