JustCloud Review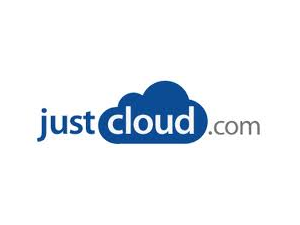 ProsJustCloud offers clean and easy to use software with unlimited backup and cloud syncing
ConsPurchase addons to enhance service
Bottom LineJustCloud is an easy to use, UNLIMITED, backup company with advanced backup options. We recommend using them for backup.
GO
Editor review
Great service and easy to use
Installation

We think JustCloud has one of the easiest installations processes. Go to the website and download the file. It takes a couple minutes and the backup starts right away without any problem.

Backup

Select which files you want to backup and it will be backed up. We found it very easy to use and control. Our initial backup only took a couple hours. If you decide to allow files over 2MBs to be backed up, your first backup could take awhile.

Restoring files

Using the software to restore is simple to do. Navigate to the file and click 'restore'. This method is also available in the website account area. While on the web you can browse files and download them. If you're on a mobile phone, you can use the mobile website to download files.

Syncing

JustCloud creates a 1GB sync folder when you go through the installation. This folder allows you to sync files across multiple computers.

File sharing

Sharing files is easy. Login to the website (JustCloud account area) and find the file or folder you want to share. The recipient must have a JustCloud account and they can sign up for one for free.

Support

JustCloud chooses to use a ticket system. These can work well if the technicians are fast and responsive. We found it to be pretty good. We prefer being able to use live chat or phone, but the ticket system seems to work.

Conclusion

JustCloud does a great job at keeping things simple. From installation to restoring files, we found that JustCloud does a good job of making the software easy to use, files accessible, and sharing is simple. We like them and think you should give them a try.


Pros and Cons
Pros
Cloud backup and sync
Unlimited storage
Easy to use
Works with Mac and Windows
Cons
Not much sync folder space
Was this review helpful to you?
Learn More at JustCloud
User reviews
Works
It's good, the backup took a while. It's got a good site where you can see all your files.
Was this review helpful to you?
Very Poor product and service
Nothing but excuses from supplier. Tried it at first on a Mac Mini - wouldn't do it, so went on to standard PC. Still hasn't backed up 50% of my hard disk. Poor response to complaints. Requested refund, but not received a reply. Firstly offered 3 months free as compensation, but as nothing is backed up, that's wasted. Stay away, and ignore the advert in Stuff! Never been disappointed by any software download other than this. Been a PC builder, repairer and user for 15 years and never written any negative reviews. Sorry it has to be this one!! I agree with the one other reviwer 100%
Pros and Cons
Pros
None. Doesn't do what it says on the tin.
Cons
Just doesn't do it.
Service response is poor.
Appears that refunds aren't given - not easliy anyway!
Was this review helpful to you?
Terrible as slow as death,
with the support on trouble tickets that they have, it feels like they wanted to steal my money, before i singed up they were super fast with answering questions, after i paid its like no ones there.
Pros and Cons
Pros
This justcloud.com is "garbage"!!!, so far I have been using it for 38hrs and all I have uploaded is 19gis, and I have been hitting the upload tab on the little app that is on their site, it's very crapy little program every 3.5 hrs it will stop uploading. I have 2megs upload and on mediafire I upload a 995meg video file in a little over 63min. Also emailed them twice and they have not gotten back to me. I guess I will be doing a charge back to get my money back.
Cons
go find something better. upload is the worst.
Was this review helpful to you?
Backup Company Info:
Website
http://justcloud.com
Company Details
Company Headquarters:
Hampshire, UK
First Year in Business:
2011
Notable Features:
Free 1GB sync folder
Unlimited backup
Share files and folders with anyone
No phone support
Clean and easy to use
Company Highlights:
JustCloud is one of only a few companies that offers both cloud syncing along side of unlimited backup. It works well for home users with multiple computers because of the easy sharing options coupled with automatic backup.
View All JustCloud Prices & Plans
About JustCloud:
JustCloud offers cloud storage along with unlimited online backup. They are one of just a handful of companies that offer both cloud syncing and unlimited backup. Created by parent company, Just Develop It, JustCloud is one of their products that specializes in this type of online data backup.
JustCloud Facts:
Founded in 2011 by Daniel Richards
Located in Novi, Michigan
Employ over 25 staff
Started by parent company, Just Develop It located in Hampshire, UK.
JustCloud Features & Plans:
$5.95/Month

Unlimited storage, Sync Folder, Automated Backup, Scheduled Backup
JustCloud Technical Features:
Secure Backup, Share Files and Folders, File Versioning, Sync Multiple Computers, Works with Windows and more.
JustCloud Support:
Phone Support: No
Email Support: Yes
Ticket System: Yes
Live Support Chat: No
Support Forums: No
FAQ & Knowledge base: No
Video Tutorials: Yes
Company Blog: Yes
View All JustCloud Prices & Plans