SiteUpTime Review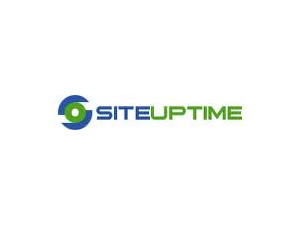 ProsSiteUptime is inexpensive and has reliable service.
ConsThey don't have minute by minute checks.
Bottom LineIf you're looking for minute interval checks on multiple site this is not the best uptime monitor for you.
GO
Editor review
Value Price vs Features
8.0
Reliability and Accuracy
7.0
Ease of Setup and Use
7.0
Good Service short on features
I have used SiteUptime for almost a year and they have been very reliable and accurate. The interface could be a bit easier to navigate around in but it allows you to accomplish most tasks.

Admittedly I am only using the free account so I can not comment on many of the advanced features. For a free monitoring service for one domain it is a good deal. If you are looking to monitor multiple domains and have a few more feature at a better price you may be better off looking somewhere else. With that being said if you do go with SiteUpTime you will not be disappointed in there service and that is really the most important aspect of an online monitoring company.
Was this review helpful to you?
Learn More at SiteUptime
User reviews
There are no user reviews for this listing.
Uptime Monitoring Plan Features
Check Frequency
Check Frequency:
5 Minutes
15 Minutes
30 Minutes
60 Minutes
Monitoring Criteria
Notification Contacts:
Multiple Contacts
Summary Reports:
Emailed Summary Reports
Online Summary Reports
Emailed Reports:
Monthly Summary Reports
Services Monitored:
HTTP Sensor
TCP Sensor
Ping Sensor
Languages Available:
English
Company Details
Company Headquarters:
Sacramento, California
Notable Features:
Offer 3 different uptime monitoring plans
Email and SMS notifications
Alerts for Uptime and Downtime
Different frequency uptime checks
Online reports
Company Highlights:
Use SiteUpTime to get a fully featured monitoring service for $5.00 a month. They have a free plan which allows you to monitor only 1 domain.
View All SiteUptime Prices & Plans
Site Up Time Overview
They provide all of the standard tools that the other monitoring companies provide and some really nice ones when you get to the top level account packages. SiteUpTime currently has over 70,000 websites monitored and is based out of Sacramento California.
They provide 3 plans
Free Plan which monitors one site for you at 30 and 60 minute intervals and most of the nicer features are cut out.
Premium Plan which is currently$5/month and will monitor 3 sites at 5 or 15 minute intervals at this level you get most of the standard nice to have features. Such as ping monitoring, Error Details, Multiple contact alerts, and DNS monitoring,
Advanced Plan which is currently $10/month which monitors 6 sites at 5 or 15 minute intervals all of the features of the premium plans plus some really cool stuff. Such as Blackout Schedules, Custom Ports, and a public status page.
View All SiteUptime Prices & Plans