SiteCloud Review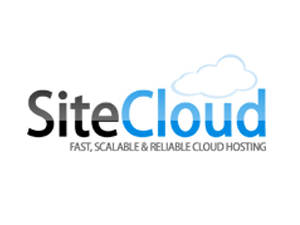 ProsSiteCloud is now GreenGeeks
ConsSiteCloud is now GreenGeeks
Bottom LineSiteCloud is now GreenGeeks and GreenGeeks is a solid Joomla Hosting Company.
GO
Hosting Plan Features
Domains in Plan:
Unlimited
Edit DNS Zone File:

Joomla Features
Fantastico:

MySQL Features
MySQL Databases:
Unlimited
phpMyAdmin:

Company Details
Company Headquarters:
Santa Monica, CA
First Year in Business:
2009
View All SiteCloud Prices & Plans
SiteCloud Company Info:
SITECLOUD IS NOW OWNED BY GREENGEEKS. Read the GreenGeeks Review.
Most hosting companies store your information on one server with a backup. SiteCloud's new method of Cloud Hosting spreads your information out into a cloud of servers that are tied together. This provides great security and stability.
Because of their long list of features, they include Joomla! as one of the Fantastico's installation.
SiteCloud Facts:
Located in Santa Monica, CA
Founded in 2009 by Current CEO Trey Gardner
100% Carbon Neutral
Host over 1,000 domains
Data center is located in Chicago, IL
SiteCloud Features and Plans
All site cloud plans come with the same features and tech support. They offer free Site Migration to help you get started. Their cloud hosting plan is one flat rate.
StormSite Cloud Hosting Plan - $4.95/Month - Unlimited SAN Web Space, Unlimited Bandwidth, Unlimited Email accounts, Unlimited MySQL Databases and more...
Cloud VPS Hosting - Starting at $29.00/Month 25GB RAID-10 Storage, 250GB Bandwidth, cPanel, VPS Control Panel, Free migrations.
Storm Reseller Tier 1 - Starting at $19.00/Month 25GB Cloud Storage, 250GB Bandwidth, 24/7 North American Support
All come with a 30-day money back guarantee
All SiteCloud Features:
Free Web Site Builder with 600+ Templates, Free Web Site Migration, Fantastico installer of Joomla, Wordpress, Drupal and more, Cronjobs, Raw Logs, AwStats, Access Logs, Error Logs, CGI, PHP 5, Python, FastCGI, SSI, Perl, Unlimited MySQL Databases, Curl, GD Library, SSH.
SiteCloud Technical Support:
They have many ways to resolve your problems. It's always better when they provide phone support and SiteCloud does.
Phone Support: Toll Free: 1-866-600-9666 - Monday to Friday: 9am EST to Midnight EST. Saturday and Sunday: 9am EST to 8pm EST
Email Support: Yes 24/7
Ticket System: Yes
Live Support Chat: Yes 24/7
Support Forums: Yes
FAQ & Knowledge base: Yes
Company Blog: Yes
View All SiteCloud Prices & Plans