Monitor Scout Review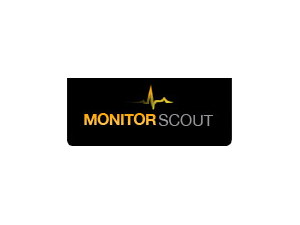 ProsMonitor Scout is an ambitious uptime monitor that can monitor many aspects of web hosting
ConsThe user interface is really hard to use. It takes a while to get used to.
Bottom LineDon't count on moving to Monitor Scout yet. Most of their software is still in beta. They are not quite ready to be used professionally.
User reviews
There are no user reviews for this listing.
Uptime Monitoring Plan Features
Monitoring Criteria
Notification Contacts:
Multiple Contacts
Summary Reports:
Emailed Summary Reports
Online Graphical Reports
Online Summary Reports
Emailed Reports:
Weekly Summary Reports
Monthly Summary Reports
Monitoring Points:
11 to 24
Services Monitored:
HTTP Sensor
TCP Sensor
Ping Sensor
UDP Sensor
Languages Available:
English
Company Details
Company Headquarters:
Karlstad, Sweden
First Year in Business:
2011
Notable Features:
Over 50 different checks
Server Health monitoring
To-the-minute monitoring internals
Email and SMS notifications
Technical support
Company Highlights:
An extensive set of monitoring options are available through Monitor Scout. They have advanced and basic monitoring for websites, servers and applications.
About Monitor Scout
Monitor Scout is a website monitoring service based in Sweden. They handle all of the essential website monitoring services like website, server, network and application monitoring. If there is any delay in response time or loss of uptime their notification system will inform you via Email and SMS Text.
Monitor Scout Company Facts:
Founded by Johan Hedlund in 2011
Located in Karlstad, Sweden
15 External monitoring locations worldwide
Monitor Scout's team has over 15 years in web hosting experience
Monitor Scout Features & Plans:
Expert Monitoring - $20/Month
Monitor Scout Technical Features:
Email/SMS Notifications, 50 different checks for both Linux and Windows, Server Health (RAM, CPU, HDD, etc...), Custom check intervals, Users and groups, Uptime reports, Script repository, Worldwide monitoring network, Application monitoring, Latency reports (Response time monitoring).
Monitor Scout Support:
Phone Support: No
Email Support: Yes
Ticket System: Yes
Live Support Chat: No
Support Forums: No
FAQ & Knowledge base: Yes