iContact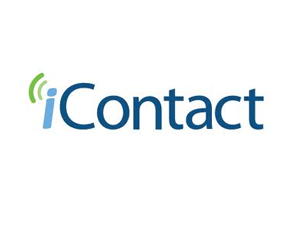 ProsiContact is a veteran in email marketing and has worked with fortune 500 companies.
ConsWe have not experienced any.
Bottom LineiContact is a stable newsletter marketing company with over 10 years of experience, we are comfortable recommending them.
GO
Editor review
Value: Price vs. Features
9.0
Excellent serive all around
iContact does a great job of keeping your subscribers happy and interested in your product or business. We think they work great for the marketing professional that manages a large list of subscriber and has greater needs.
Was this review helpful to you?
Learn More at iContact
User reviews
2

reviews

Value: Price vs. Features

7.0 (2)
Value: Price vs. Features
4.0
very low customer support
I hope you will not delete this comment … you can read some more unhappy clients here : http://www.bushmackel.com/2007/09/18/icontact-review/

I have exported my database clients (that I have for years!!) to icontact and sent 1 email to my clients. Result: all my yahoo emails icontact sent them to DO NOT CONTACT and NEED RESUBSMISSION … Pending Confirmation to be more exact … And it's half of my client list (many thousands …)
I have sent email to my yahoo clients, like they said and I verified what happened: few answered and some emails I have tested entered to spam (they said because of few text).
After that – anything I have asked them: 0 support !! But the money entered in their accounts for many months and still no answer to my request to let me use my yahoo emails ….
I have sent an email to send me at least my database saved in their platform and they haven't yet answer !!
This is no way to treat a client who puts in your pocket thousands of usd !
I will post this non-stop until they will understand that this is not a way to treat a client who is trying to resolve his needs calmly and you don't care !
Was this review helpful to you?
Value: Price vs. Features
10.0
iContact is great, so far!
I have been test driving icontact for about 10 days now and am very impressed by the ease of use, the features and the support. The hthml editor is very 'sweet' and I have some pretty mails to send out!

I have had one or two help requests responded to within 24 hours and I'm getting used to most of the options, like the lists, mailsend and survey options.

I have still to crack the auto-responder bit which has been a bit frustrating, but maybe i shd watch one of their tutorials!!!

Best wishes and I wd certainly recommend icontact and am seriously considering upgrade to $9.995. I re-discovered Bravenet today and am just checking that will not do the same (and it's free!)

www.photocards4all.com

"stunning photos... friendly service"
Was this review helpful to you?
Technical Features
Newsletter Archive
Extra Charge
Company Details
Company Headquarters:
Durham, North Carolina
First Year in Business:
2002
Notable Features:
Almost 10 years in the newsletter emailing industry
Over 300 email html templates
Great support options
Newsletter archive available
Large companies use iContact
Company Highlights:
iContact's goal is to make the using newsletters easy for anyone. Send unlimited emails to up to 100,000 subscribers.
View All iContact Prices & Plans
View All iContact Prices & Plans