1 and 1 Web Hosting Review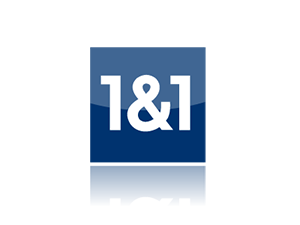 Pros1&1 is a very large and well established company but not the best for Joomla Hosting
ConsThey run their own custom control panel which can be confusing. MySQL databases can run slow at times.
Bottom LineMost people have heard of 1&1, our testing found them to be a little lacking for Joomla Hosting.
GO
Editor review
Control Panel Features
7.0
Good company, others host Joomla better
Speed & Uptime
Uptime with 1&1 is good. With any company you should not settle for less than 99.9% uptime. They have been around long enough to know the importance of good uptime.

Speed with 1&1 was average. We have experienced much faster loading times for our Joomla sites with other hosting companies.

Control Panel
If you have used a control panel like cPanel or have never used a hosting control panel, this one takes some getting used to. Some customers have complained that the installers are somewhat limited

Price
These guys have some very cheap plans. The catch is that they take away some of the performance from the hosting. They will give you a $4.99/month plan but limit your server to 60MB's of memory, 20 seconds scripting execution times, and only 10 parallel processes.

Conclusion
1&1 is a large company with a long history in web hosting. They would not be our first choice in hosting for Joomla, but we would consider them if we were only able to spend $4.99/month.
Pros and Cons
Pros
Large Well Established Hosting Company
Cons
Custom Control Panel that can be somewhat confusing
Was this review helpful to you?
Learn More at 1 & 1
User reviews
Control Panel Features
8.5
1&1 Hosting
It is one of the great option when looking for a web hosting. 1 and 1 is commonly known as the biggest hosting provider of all, and excellent value for money, good support and excellent website performance.
Pros and Cons
Pros
Well-established and Largest Company

Offers four different plans

Joomla is listed, fully supported and can be installed with the click of a button.
Cons
Not the best for Joomla Hosting
Was this review helpful to you?
Control Panel Features
8.0
Stay Away from 1&1
First off, I do my own hosting through a Hostgator reseller account and have 161 hosted accounts. I set up a test site on a windows server last January. The programmer I was working with asked me to set it up with 1&1 because he was familiar with there control panel. The project ended up being cancelled so I sent 1&1 an email cancelling it. They say they sent me an email saying I can't cancel by email, but I never received such an email. Now they say they are turning me over to collections for $14.95! I say this is really bad business! I would never treat my own clients this way and it seems 1&1 would rather collect money than be reasonable with their customers. 1&1, you suck, and I'm still not paying you, so go ahead and pay your collections people!
Was this review helpful to you?
Control Panel Features
2.0
Too restrictive - slow control panel, customer sup
Look elsewhere, there's nothing that you can't get with other hosting companies and probably get much better customer service and less restrictions.
Pros and Cons
Pros
Reliability and up time.
Cons
Too restrictive, control panel is slow. Unable to control domain names as other hosting companies allow as a standard. Too big to care about the individuals.
Was this review helpful to you?
Control Panel Features
1.0
Extremely poor tech support and customer service
Pros and Cons
Pros
There are cheap, but ultimately they will cost you time and money and frustration.
Cons
I have had a number of very frustrating experiences with 1and1 Tech Support and with their customer service. On two occasion it took them more than a week to process a domain transfer. They kept telling me it was a problem with their system and there was nothing they could do about it. This meant my projects were delayed by a week each time. It also meant I had very unhappy clients.

When I took my concerns upline to the "complaints" department I received hard-nosed email responses that said they were unwilling to make good in any way.

This is not the kind of customer experience I get with GoDaddy and other hosting services.

I will never use 1and1 again. I will actively discourage my clients and others from wasting their time and money with 1and1.
Was this review helpful to you?
www.tutorialesytrucos.com
Control Panel Features
7.0
Not so bad
I have installed joomla by my own (without use of the 1and1 installer) very easily and configured without any problem.
The database space has grown to 1024 MB instead 100MB they had before.
Pros and Cons
Pros
As the editor's review said, it have a great uptime
The webspace explorer is very helpful for file administration, including setting permissions

Cons
I you are used to cpanel it is difficult to get used to 1and1 control panel.
I couldn't customize de webmail frontend for my clients, so I prefered not to offer the webmail.
Was this review helpful to you?
Control Panel Features
2.0
One of The Worst
Been a customer for a while. Eventhough their CP is way below average than other hosting company, their price is slightly better than its competitors. What I don't like about this company is their customer support is the WORST for company as big as 1and1. Technical Support is the only department that quite helpful. Other department, especially Billing is horrible. If you don't believe me, try get in touch with them. It's much better to outsource that department to India, Europe or any other South East Asia countries whose official language not English. They seem to understand English, have much better customer service skills than the current Billing department team.

Was this review helpful to you?
Control Panel Features
6.0
No so great.
It was my first hosting company when I first started learning to use Joomla. A lot of unavailable pages quite often. Switched to a different host 3 years ago and have been much happier.
Was this review helpful to you?
Control Panel Features
4.0
Beware of 1 and 1 Internet
I have used a lot of hosting companies. 1 and 1 is your average host when it come to features. They are much like other resellers of the big companies hosting plans. However, Be sure to read the fine print. I have discovered that they are notorious for charging for services and making it impossible to cancel an account. There are a lot of hosting companies out there. I have had a nightmare with 1 and 1. The just keep charging you and charging you and don't allow you to cancel. Go elsewhere now or risk a letter for a collection agency with a hefty late fee thrown in for good measure the minute you try to close your account. At least search on this problem before you use 1 and 1. I wish I would have.
Was this review helpful to you?
Control Panel Features
5.0
Not a good choice for Joomla
The click and build option for Joomla sites is not very good. All directories are write protected. This means that you can not even change the template or install any additional Joomla components.

You can FTP across your own Joomla instance and bypass these rformestrictions. However, using SEF URL's means that you will have to create a customized htaccess file for it work properly. The Joomla forums have posted this customized htaccess file.

A very poor platform for Joomla.
Was this review helpful to you?
Control Panel Features
9.0
Joomla! one click application @ 1and1
Unfortunately, as i just experience through setting up a hosting package with the one click application install, 1and1 is currently not providing the current version of 1.5.8, but a shocking 1.0.0 ...
Was this review helpful to you?
Control Panel Features
8.0
A lot of features but limited database options
I've owned a 1and1 professional hosting account for about a year now and so have some experience of their services, features and support.

They are not the cheapest hosting company by a long way, but you do actually get what you pay for. This is compared to cheaper hosting companies where you buy a hosting package promising X amount of GB of storage and monthly bandwidth, but if you actually tried to use it you would be in trouble. In contrast you do get the space and monthly bandwidth you have paid for with 1and1 and are allowed to use it.

The custom control panel for 1and1 accounts is unique to them and not a customised version of cpanel as most other hosts use. Some dislike this custom control panel but I find it is perfectly fine for everything you need to do with your site. It has all tools and features you would expect from a web control panel, plus it has a lot of features you might not find on others including marketing tool for site map and search engine submissions. In addition it also includes a detailed webstatistics sections that details all of your traffic graphically, as well as being able to access the original server log files directly.

I also like the email and domain sections of the control panel as they are easily laid out, nice to use and logical. They make it very easy to setup a new domain, add subdomains, link domains or subdomains to specific directories within your webspace etc... and the email section is again easy to use to setup new accounts, as well as have webmail for every email account so you can access and use your email away from your main email client.

If there is one feature of the 1and1 control panel it is a lack of backup tools. Unless you have a dedicated server with them you will need to bak up you webspace manually using ftp. This is the one area I do prefer standard cpanel installs over this as that comes with a built in backup tool when you can make a complete gzipped backup of all or any part of the server. With 1and1 you cannot to this easily.

The higher up professional hosting package, as well as the dedicated servers to add SSH to the package allowing you to access the server directly which is a useful addition, but again I have seen SSH included with much cheaper packages from other hosting companies.

Now for Uptime. In the year I have had my 1and1 account my main website has not been offline or down once. This is in contrast to cheaper hosting companies where I have seen webspace go down at least once a month due to overloaded resources on a shared server. The reliability and uptime is a big plus point in 1and1's favour.

Now the one big negative aspect of 1and1. Limited database options. With all of their shared hosting packages you get a number of MySQL databases included. But each of these is limited to a maximum size of 100MB, which may be fine for a small CMS based site, is extremely limiting for a larger site. And if you added a forum into your site the database size would quickly fill the 100MB limit after a few months.

Also, on the shared hosting packages the databases are stored on a shared database server which is seperate from the webspace of your account. You have full access to the databases via phpmyadmin so can work on, backup and restore them easily. However I have encountered a problem with their shared database servers which is not good. Slowdown and restrictions.

I've found that the connection between the main shared hosting server and the shared database server can sometimes run very slowly. On some occasions I've waited a couple of minutes before a page would load which is not good.

The other limitation is restricted database use. My main Joomla powered site has a lot of traffic each day. Over 1000 unique visitors come to the site each day and it is common to have over 200,000 page views each month. As my site has grown it has added a lot more information into the database. This includes a large implementation of the jReviews component that now holds over 4000 entries. This has seen the database query load increase and in turn 1and1 complained that their database server could not cope with the load.

Obviously on a 1and1 dedicated server this isn't a problem as the database is hosted on the same server as the webspace and the server load is localised to your own server so no one else is affected.

So before you do sign up to a 1and1 account you do need to seriously think about the database requirements your site will need. If it is a small site then you will have no problems at all and it will happily work on a shared hosting plan. But if you have, or are planning, a large site that will draw in a lot of visitors and traffic, requiring a lot of database query requests, then the shared hosting packages database servers may not be able to handle it and 1and1 will get annoyed. In such cases a dedicated server will be recommended instead of a shared package.

Finally support. I've needed to use the 1and1 support a few times in the past year and so far it has been very good. I didn't give the customer support 10/10 because I have used other hosts with faster support, but in general if you email them directly you will get a reply and some action taken to help you within the same day.

I've had to use the support for a couple of reasons. The worst was a hack attack on my webspace with it being attacked three times in the space of a week. These attacks included gaining access to the webspace and installing spamming tools to use my server as a spam server, and hijacking the website. 1and1 customer suppot were very good when this happened. The notified me to this before I noticed it myself which was very good, and their administrators worked directly with me to fix the issues and get my site back up and running. Very good support.

Other reasons I've contacted them include slow database access, which again they looked into straight away and fixed.

They are also very fast at answering general queries about anything relating to your account.

The one downside of 1and1 is the price of their packages. But as I said above, you do get everything you have paid for and are actually allowed to use the space and bandwidth you have been given. In addition there are a lot of included features such as free domain names with shared packages and static IP addresses which you often have to pay extra or from other hosting companies.

So to sum up, of you need a reliable hosting company, with good support, a feature rich and easy to use control panel and hosting server 1and1 is recommended. Just take the database limitations into account when considering them as a host.
Was this review helpful to you?
Hosting Plan Features
Edit DNS Zone File:

Joomla Features
Fantastico:

Ion Cube Support:

MySQL Features
phpMyAdmin:

Company Details
Company Headquarters:
Chesterbrook, PA
First Year in Business:
1992
Notable Features:
Cheapest plan is $2.99/Month
Wide Range of Shared Hosting Plans
Custom control panel could have more features
Could have been support
Great uptime and speed
Company Highlights:
One of the Largest and Well Established hosting companies in the world. 1&1 hosting has been in business for almost 20 years which makes them one of the oldest hosting companies as well. Total customer satisfaction is their main goal.
About 1&1 Hosting
1&1 Hosting was established as early as 1992 by Ralph Dommermuth when the company took over advertising for a struggling online enterprise known as BTX. 1and1 is based in Germany and has been providing web hosting services for more than 10 years. They also have offices in other major European nations namely Spain, France, Austria and the UK.
1 and 1 has been recognized as the world's largest web hosting provider and has registered nearly 8 million domains. A reported 3,397 regular employees and 250 technical specialists work at 1and1. They run 40,000 servers in total which completely dwarfs the hosting capacity of most other companies in business.
In regards to their company mission, Ralph Dommermuth, CEO of 1and1 says that total customer satisfaction is their main objective.
1 and 1 Plans and Features
1 and 1 currently offers four hosting plans: 1&1 Beginner, 1&1 Home, 1&1 Business and 1&1 Developer. Whichever plan you choose, you may specify either a Linux or Windows interface.
The Beginner plan, costing a mere $3.99/mo, brings one free domain name, 10 GB of web space and 300 GB of monthly transfer bandwidth. 1 FTP account, 600 email accounts, and up to 25 subdomains are also allowed. However, there are limited MySQL databases included (10), no support for PERL or Python and no analytics software included.
The Home plan costs $4.99 /mo and comes with 2 free domains, 120 GB of storage and 1.2 TB of monthly bandwidth. This plan supports PERL and Python and allows up to 25 MySQL databases. You can create a maximum of 10 FTP accounts, 1200 email accounts and 100 subdomains.
The Business plan, this costs $9.99/mo and gives you 3 free domain names along with 250 GB of storage and 2.5 TB of bandwidth. You are allowed 50 MySQL databases, 25 FTP accounts, 2500 email accounts, and up to 200 subdomains. There's also a special "mailing list" feature built-in to enable visitor subscription management.
The biggest plan, the Developer plan, costs $19.99/mo bringing you all the features of the Business plan but incrementing on free domains, storage, bandwidth, and databases. Two special features are exclusive to this package viz. the PERL syntax checker and server priority.
Right now, all plans can be purchased with a 50% discount for the first 3 months. Also, the hosting is backed by a 90-day money back guarantee.
Hosting Environment
While 1and1 doesn't offer CPanel, they do greet you with their own proprietary Control Panel which is surprisingly powerful. It definitely doesn't disappoint on any expected features and also provides some extra tools including Wordpress installer modules. From within this control panel you can manage your files, databases, email, FTP accounts, subdomains etc.
Joomla Specific Features
In the user control panel, under Additional Applications->Business and Management, you will find that Joomla is listed, fully supported and can be installed with the click of a button.
Tech Support
1and1 provides technical support through email, a toll free telephone number and through the user control panel. There's also an extensive FAQ library built for users to better understand the site.
Conclusion
1 and 1 is commonly known as the biggest hosting provider of all. This should really be attributed to excellent value for money, good support and excellent website performance. When considering a web host for your Joomla site, you certainly can't afford to overlook 1and1 as a great option.
View All 1 & 1 Prices & Plans