Livedrive Backup Review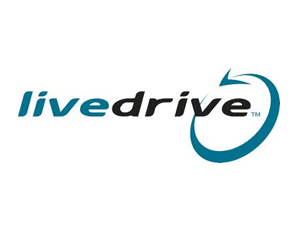 ProsLivedrive has a clean interface and some helpful tools like NAS backup
ConsBasic plan limits you from file syncing, sharing and cloud storage
Bottom LineLivedrive will over charge when it comes to basic backup. However, their Briefcase plan gives you 2TB's of sync'able storage which could be useful at $15.95/Month.
GO
Learn More at Livedrive
User reviews
Livedrive Support Does Not Work
Absolutely the worst support I've ever had from a company. Avoid them.
Pros and Cons
Pros
Great value for unlimited back up
Cons
The backup didn't work! Almost a third of the files we backed up were corrupted, resulting in a huge loss of data. I have been trying in vain to get some help from Livedrive support via their email system, Twitter and even by calling them, and 27 days since we first contacted them, they are still ignoring us.
Was this review helpful to you?
Look elsewhere
Overall cost and unlimited data backup seems great but the support (or lack thereof) makes this not a very good value. I would spend a little more and get a product that is updated frequently and provides good support.
Pros and Cons
Pros
Cost is reasonable
Data backup is unlimited
App available for iPhone and Smart phones
Cons
Tech support tickets are not resolved
Reaching tech support can only be done via email (no phone or live chat)
Emails will not be returned on support issues

Was this review helpful to you?
Personal Backup Plan
Price
$6.95/Month ($66.53/Year)
Backup Multiple Computers
Yes
Company Details
Company Headquarters:
London, UK
First Year in Business:
2008
Notable Features:
Based out of the UK
Mac and Windows support
Mobile App
SSL encryption on geo-redundant storage
Lots of sharing features
Company Highlights:
Livedrive has simple online backup plans for single and multiple computer users. They offers the basic online backup features which streamlines the process for those looking for an easy backup.
View All Livedrive Prices & Plans
Livedrive Company Info:
Livedrive is a well polished company with a great product and great service. They have design ideas that make backup easy and convenient. If you were ever worried about ease of use this company can help you.
Livedrive makes getting to your files very easy. They have several options that make life easier for the average user. Transfer your files between computers and use their briefcase to edit and share your files.
Livedrive Facts:
Located in London, UK
Current CEO Andrew Michael founded Livedrive in 2008
Over 500,000 Livedrive users
Holders of several online backup awards
Livedrive Features & Plans:
Designed for the average user, these plans supply you with everything you will need and more to stay happily backed up.
Backup - $6.95/month - $66.53/yr - Unlimited backup space
Backup Briefcase - $16.95/month - $170.53 - Unlimited backup space, Local drive on computer to drag and drop files. Edit files and sync easily with backup.
Livedrive Technical Features:
Extremely easy to setup, Easy to restore, Unlimited space, Military grade encryption, 30 versions of file history, Easy sharing and syncing, Full FTP support, Access from anywhere and much more...
Livedrive Support:
Phone Support: No
Email Support: Yes
Ticket System: No
Live Support Chat: No
Support Forums: No
FAQ & Knowledge base: Yes
Video Tutorials: No
Company Blog: Yes
View All Livedrive Prices & Plans