Just Uptime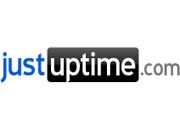 ProsJust Uptime no longer exists
ConsJust Uptime no longer exists
Bottom LineJust Uptime no longer exists
Editor review
Value Price vs Features
10.0
Reliability and Accuracy
9.0
Ease of Setup and Use
9.0
Excellent Uptime Service
The experience with just uptime has been great so far. The sign-up and account establishment was simple and easy to complete. The confirmation email arrived immediately. The login pages and site layout are organized and easy to follow.

Both Just Uptime basic and Just Uptime premium come with a set of webmaster tools allowing webmasters to get the best out of the uptime monitoring service. XML feeds allow more advanced users to take their uptime data and use it any way they wish on their own server/website. Just Uptime's public reports cater for the less experienced user and can be setup instantly. There are even uptime badges for webmaster to display on their website which link to your own public report.
Was this review helpful to you?
User reviews
1

reviews

Value Price vs Features

10.0 (1)

Reliability and Accuracy

1.0 (1)

Ease of Setup and Use

1.0 (1)
Value Price vs Features
10.0
Reliability and Accuracy
1.0
Ease of Setup and Use
1.0
Was looking forward to it.. but...
Cannot sign up. As of December 2008 -- After entering credit card info and then submitting, you will get "Merchant account is disabled".

Was looking forward to it considering the features and pricing, but the fact that I've been trying to sign up for the past month with no luck is a big let down.
Was this review helpful to you?
Uptime Monitoring Plan Features
Check Frequency
Check Frequency:
1 Minute
5 Minutes
15 Minutes
30 Minutes
60 Minutes
Monitoring Criteria
Notification Contacts:
Multiple Contacts
Summary Reports:
Emailed Summary Reports
Online Summary Reports
Emailed Reports:
Daily Summary Reports
Monitoring Points:
25 or more
Notification Events:
Up Alert
Down Alert
Repeated Down Alert
Services Monitored:
HTTP Sensor
TCP Sensor
Ping Sensor
UDP Sensor
Languages Available:
English
Notable Features:
Just Uptime is Out of Business
UPDATE: Looks like Just Uptime Has gone out of business.
They were good while they were here but seem to be gone now.
About Just Uptime
Just Uptime was founded in February this year and despite being one of the newest uptime monitoring solutions on the internet Just Uptime has already proved itself to be a worthy competitor within the industry. Just Uptime has a huge amount of backing from the Just Develop It group, a group dedicated to providing webmasters with real down to earth solutions to the overcrowded world of the internet.
Just Uptime caters to a vast audience taking into consideration the different levels of expertise for each and every user. Just Uptime has created the perfect mix of simplicity and technology without limiting its capabilities or scaring those with less experience.
Plans and Features
JustUptime's service plans come in 2 sizes, Just Uptime Basic at $9.95/month and Just Uptime Premium at $39.95/month.
The basic plan allows you to monitor up to 5 websites or servers using any of the 10 different check types Just Uptime is capable of monitoring. The premium plan allows you to monitor up to 40 websites or servers again using any of the 10 different check types Just Uptime is capable of checking.
Both plans include SMS & Email credits on sign up and more can be purchased for as little as $0.14/SMS and $0.00/Email. Unlike most uptime monitoring services, Just Uptime offers additional checks at a onetime fee of just $1.40/Check.
Hosting Environment
Just Uptime's unique dashboard gives you an instant insight into your server's recent activity the second you login to your control panel. Everything is accessible from here users can setup new checks or edit existing ones, view daily, weekly or monthly reports or manage your alert preferences.
Just Uptime can perform Keyword, HTTP/HTTPS, Ping, TCP/UDP, DNS and POP3/IMAP/SMTP checks in intervals of as little as 60 seconds ensuring you're alerted via SMS or Email the minute an issue arises. You can define set times when scheduled maintenance occurs on a regular basis and ensure downtime alerts are ignored during these times. Checks are currently performed from 3 servers located within the US, UK and Australia.
With both packages you can add an unlimited number of contacts allowing you to really define who is alerted in each scenario ensuring the issue is dealt with in the quickest time possible. Each user you add to the contact systems can be set up to receive alerts via SMS, Email or both with the ability to define times when SMS alerts shouldn't be sent.
Reporting
Aside from the public reports, Just Uptime offers reports on an hourly, daily and monthly basis which can be emailed to you or accessed from within your dashboard. The reports include your uptime, downtime and response time all in one place taking the frustration out of comparing individual reports.
Just Uptime offers the industry's leading flash reporting tools where each checks data is presented on a stunning flash graph which literally unfolds in front of you. The reports however have more meaning behind them and allow you to detect anomalies, discover problems or simply help with trouble shooting your website or server.
Tech Support / Customer Service

Just Uptime treats all its customers equally. Whether basic, premium or trial you can reach them on the phone via their UK or US phone number. Just Uptime also offers 24/7 email support for customers with less urgent queries.
Conclusion
The team behind Just Uptime have done a great job putting together the service and their attention to detail is clearly visible here. The service is reliable and offers competitive pricing over similar uptime solutions on the web today. Just Uptime may be a newcomer in the industry however they're slowly becoming a recognized name all webmaster will soon have heard of and it's the service they provide that will make them stand out over anyone else.