Constant Contact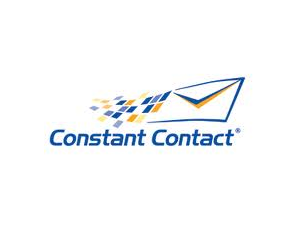 ProsConstant Contact has over 10 years of experience has made the Inc. top 500 and has an A+ BBB rating.
ConsSome customers report odd spam policies.
Bottom LineConstant Contact is a proven email marketing company but they are not on the cutting edge like their competitors.
GO
Editor review
Value: Price vs. Features
8.0
Good company. Better ones are out there
Constant Contact is a pretty good company. They do a great Job, but some people have complained about tech support and functionality issues. Bookmark this page for a full review that will be posted.
Was this review helpful to you?
Learn More at Constant Contact
User reviews
Value: Price vs. Features
0.5
STAY AWAY from Constant Contact
Pros and Cons
Cons
VERY deceptive pricing. You pay a year in advance and THEN when you go to use it....."OH HELL NO". You find that the pricing is bullshite. BTW...in case you didn't know it.....you are NOT getting charged for emailing ANYTHING. You are CHARGED for the number of contacts sitting in your account! They can sit there for 20 years and NEVER send ONE EMAIL......and the company will take money off your balance very month. It is ABSOLUTE thievery....and again....VERY DECEPTIVE.
Was this review helpful to you?
(Updated: October 11, 2016)
Value: Price vs. Features
1.0
Don't Use Constant Contact
Pros and Cons
Cons
I signed up to use a free trial. It has been 2 weeks and still can't try it. I went through 4 Constant Contact employees already. No one knows anything. I use a MAC and my lists are on Yahoo. They will NOT upload. One Constant Contact employee said she uploaded one of my lists I emailed her. I went on to Constant Contact and there was NO list. If this is any indication of their service I think I better look elsewhere.
Was this review helpful to you?
Value: Price vs. Features
7.5
Money number one
I found their website and used their trial email for my Rotary club. Immediatly received a telephone call from Eric Evans who stated he was in the UK Explained i was acting on behalf of my Rotary club a charity and wanted to send out app 200 emails. He explained it would cost £12 GBP so paid with my own card and that if I continued after one month a further £12. I said I did not want to continue after one month and he promised to ring me to check before one month up. Never heard again so cancelled by email. My own credit card company notified me that they had charged a a further month. CC then sent a receipt, replied with three further emails to head office, accounts and Erc, not heard back. Am still trying to stop payments. ANOTHER HARD SELL COMPNAY
Was this review helpful to you?
Value: Price vs. Features
2.5
Horrible Customer Service
There have to be better companies than constant contact to deal with.
Pros and Cons
Cons
We paid for the custom template. Basically they just pulled a banner off of our website and pasted it in place. That was only the beginning of my horrible experience with these people. After one our emailed received .5% percent spam reports they blocked our entire account and wanted to have us contact all 8,000 people individually to get their permission. We offered several solutions but they wouldn't budge. I can't wait to find a reputable company to deal with in this industry.
Was this review helpful to you?
Value: Price vs. Features
9.0
Techno-Accountant
I love this product and have been using it for my company newsletter for 17 monthly issues so far. I also use it for a weekly email that goes out to my networking lunch group, and for a few other "first-contact" emails to potential clients. It gives me a very professional presence.
Pros and Cons
Pros
The best phone-based customer service for any product I have ever needed help on. These tech support folks are great. They will even edit your email directly to fix a problem. Once I even had a guy who re-did my newsletter, which I had corrupted.
Cons
Has some occassional formatting problems due to the flakiness of Internet Explorer and Outlook. There are work-arounds, which the tech support people will teach you to use, but they are frustrating when you first run into them and try to fix them yourself.
Was this review helpful to you?
Value: Price vs. Features
1.0
Deceptive Business Practices Trump Their Quality P
I find their business practices to be unfair and deceptive. While there may be others with Internet businesses who won't send you an email receipt automatically when you are charged by them, I have never come across this in my nearly 18+ years on the Internet. So, if one doesn't read the terms of service in great detail (and theirs is not an easy read at all), and few do, one would not know about the cancelation policy -- more of a hostage customer arrangement, which I detest every time I have been trapped by one -- and then since one would NOT know to opt in for emails, they have a wonderfully closed system. All I can do now is make an honest complaint to as many of my colleagues as possible. I am a psychotherapist and we love to give workshops and to attend them; and today most of us are computer and Internet experienced, so we use services like CC. If I had know of the "you are a customer and will be charged for on-going services even if you don't use them until you cancel them," I would have walked away from the start. I detest that approach. So, if the want to keep my unearned $180, I will simply have to let that go ... and share my experience as broadly as possible.
Pros and Cons
Pros
They have a good number of easy to use templates that work consistently well. On the technical side, their customer service is very good with a quick response time and informed answers.
Cons
However! I signed up early in 2011 to promote a workshop and we ended up scrubbing it due to insufficient registrations by our deadline. Not Constant Contact's fault at all. I originally signed up for six months. I was given the impression when I told them I was canceling out the workshop that they were canceling my service. In 9/11, I started getting charged $20/month, a small amount that looked routine to my part time staff who prepared the checks. I noticed it last week and assumed it was an error (now totally $180). But I was informed by Scott, an Account Specialist, that this was in the (typically massive) Terms of Service, that I had to inform them I was canceling. I said that I was given no notice of a) charges being resumed; and b) no email receipts each time a charge was made. Scott informed me that for this company you have to OPT IN to get even just email receipts; totally not standard with Internet businesses. However, I did find in an answer of their FAQ system, the statement that an email would be sent when the pre-paid amount was about to end (and this was not qualified by any conditions, such as having to opt-in to get it). When I pointed this out (and asked for the CEO's name and full contact information, I have stopped receiving any emails from Scott or anyone else.
Was this review helpful to you?
Value: Price vs. Features
2.0
Great features, repeated blocked emails, poor reli
Our company is being forced to find another provider. The lesson here is the latgest provider is not always the best. In fact, we believe they have gotten too big, too successful to care about each customer. This is not the first time a company has become too large and drowns in its own success.
Pros and Cons
Pros
Great features. Expensive, but worth the price if reliability were better.
Cons
Expensive. Too many blocked emails. At first, the company was willing to issue credit to compensate for the additional time it takes to re-send blocked emails. Now they refuse. User must perform time consuming process to re-send blocked emails.
Was this review helpful to you?
Value: Price vs. Features
1.0
Constant Contact The Worst!!
The Worst! Do not use them for anything.
Pros and Cons
Cons
Pricing is bad, service is worse and the ability to make acceptable marketing material is deplorable. I can not believe I have used them for this long.
Was this review helpful to you?
Value: Price vs. Features
5.0
Been using it for years, but it stinks!
Remember the old days in computing when we were afraid of pressing the wrong button on our computer because we might lose all our work? The old horror stories, circa 1991, of writing a 25 page term paper and going to print, only to lose everything? Constant Contact is still in that age. Be careful with this product.

My organization pays for this, not me, so we've been using it for years, but I have gotten so fed up with this platform that I stopped my project just to find a site to, once and for all, voice my opinion of this weak and frustrating contact management software. Would never use it if I didn't have to.
Pros and Cons
Pros
Price is not bad and customer support is good.
Cons
Horrible interface and overly sensitive templates. Changes often do not stick and a simple push of a button can result in a random, unwanted action, including a deletion of all content. It's just too delicate and often the email that goes out is different from that which was created.
Was this review helpful to you?
Value: Price vs. Features
7.0
Useless customer service for tech issue
Pros and Cons
Cons
Tech issue, chat is useless since rep never pays attention to what customer explains.
They seem to just read the script.

Was this review helpful to you?
Value: Price vs. Features
8.0
Good tool for small business
Good choice. I recemend it .
Pros and Cons
Pros
Fast, easy to implement, tools are acceptable
Cons
Some nickel & dimming on the pricing for easy features that should be apart of the basics package, but don't let this distact the value of the entire offering.
Was this review helpful to you?
Value: Price vs. Features
4.0
Crazy Policies, Leaving Constant Contact
After using the same list for 6 years they said we had too many spams in 1 email. I chose not to waste my time speaking with them about poor customer service, we are just leaving Constant Contact.
Pros and Cons
Cons
After using the same list for 6 years they said we had too many spams in 1 email. I chose not to waste my time speaking with them about poor customer service, we are just leaving Constant Contact.
Was this review helpful to you?
Value: Price vs. Features
4.0
Costant Contact, very strange and arrogant policie
I think these people have had it too good for too long, I sent out 1700 newsletter e-mails to our past customer data base which I paid our in house employees literally thousands of dollars to collect consentingly from our customers, we received 13 spam reports out of 1700 customers, I was told that was too much?? We send out helpful information like electrical safety tips and news about electrical product recalls and information on specials we may be having. They want all e-mails to be less than 1 year old?? But our market in electrical service will do business with us statistically every 2 years, by doing this we would eliminate a lot of our customer data base, this makes no sense!! I would not recommend doing business with constant contact as you actually run the risk of being told that "you will not be good enough for them" after investing a great deal of time figuring out their cumbersome e-mail template, it took me about 8 hours of trial and error to figure their system out before I could finally send out our first e-mail, only to be told I was not good enough for them!! Not a good company to invest your valuable time with or your money. Be careful with these guys, they are very arrogant and we do not recommend them due to their arrogant & rude company policies! There are lots of other companies out there to chose from.
Pros and Cons
Pros
Good library of pictures to pick from.
Cons
Very arrogant policies and customer attitudes.
Was this review helpful to you?
Value: Price vs. Features
1.0
Low profile and quality overhyped and primitive
If you offer commercial grade online product, it must be flexible, allowing for configuration, various multiple forms etc. There are FREE products (PHP and javaScripst) that are of WAY BETTER QUALITY.
Pros and Cons
Pros
I can't see any pros. The service is very basic. You can download for free PHP script, which does much better job, offers more options and provides less intrusive interface. The service is pathetic, you get only ONE FORM, and by they customer support, if you need a second form, you open another account!!! As most things that tailored to be all things to all people, it is really a bad product, superoverhyped to a point of been a scam.
Cons
Very inflexible. Very expensive for nothing. Very primitive and intrusive.
Was this review helpful to you?
Value: Price vs. Features
8.0
Older company, starting to show its age
Constant Contact has been around a long time. They have a solid product that gets the job done. Their reporting is detailed, if graphically uninspired. They have a bare-bones API that's really not enough to get serious work done. They have a lot of starter templates, but the color pallets and styling is a bit pedestrian. Their cost is about on par with the other providers. The main problem with the cost structure is that they only include storage for about 3 images, after that they charge you extra. The other major downside is that their ability to segment a list is almost non-existent. They want you to create separate lists for the different segments you want to mail to.
Pros and Cons
Pros
Good support, par for the course cost, reliable delivery, solid reporting
Cons
minimal API, blah templates, charge for storing images, weak segmentation.
Was this review helpful to you?
View all user reviews
Technical Features
Online Surveys
Extra Charge
Newsletter Archive
Extra Charge
Company Details
Company Headquarters:
Waltham, Massachusetts
First Year in Business:
1998
Notable Features:
Unlimited email lists
Reportedly poor support
200 free templates
Real-time monitoring system
Odd spam and emailing policies reported
Company Highlights:
Constant Contact is a well known and used. With over 10 years in email newsletter management, they have had time to develop their expertise.
View All Constant Contact Prices & Plans
Constant Contact Coupons:
View All Constant Contact Prices & Plans