AN Hosting Review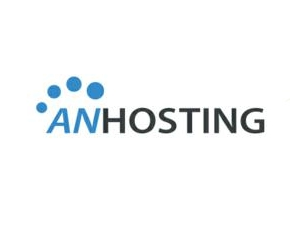 ProsTheir servers will run Joomla and that is about it.
ConsServers are slow with lots of downtime. Tech support can take a while to respond.
Bottom LineNot the best company available, your money will be better spent elsewhere. You can find better hosting for less money.
GO
Editor review
Control Panel Features
5.0
Great Host So Far then down hill
We just started hosting with AN Hosting a few days ago and everything has been great. They run cPanel servers so we are very familiar with the setup.

The pre sales and sales process was excellent. The rep that I chated with was able to answer every question I had a couple of time it took him a minute to find the answer. Not many people asked as many questions as we did.

I will report back in a few weeks to update you with the situation.

Sorry that it has been much longer than a few weeks for the updates. AN Hosting just never lived up to what we look for in a host. The billing control panel is not tightly integrated into the hosting control panels, there uptime and server response time was never that great.

After a short while we moved the sites we hosted with them to other hosting providers. There are to many good providers out there to spend time working with a sub par one.

I think they may have had some server upgrades which may improve the situation but not sure.

If it were me I would look at a company like hostgator, lunar pages, or bluehost. They seem to be very consistent with excellent support.
Was this review helpful to you?
Learn More at AN Hosting
User reviews
1

reviews

Site Speed & Uptime

3.0 (1)

Control Panel Features

9.0 (1)
Control Panel Features
9.0
You get what you pay for
In 2007 I signed up with AN Hosting because of their super prices and massive amounts of disk space and bandwidth. Shortly after signing up and creating a website, I left for a 2 year round the world trip. I only updated the site about once a month or two from dusty street net-cafes in places like Nepal and East Timor. At the time, I assumed it was slow because of the poor internet connection I was using...

But when I returned and actually started using my site regularly over broadband, I was appalled. In Jan 2011 I got so fed up with the slowness, downtime and emails that never arrive, that I started monitoring with pingdom. Because I had pre-paid, I waited a painful half year before switching hosts.

These are the results for the first 6 months of 2011:

Uptime: 99,35%

Downtime: 283 times for a total of 21 hours and 46 minutes.

Average response time: 1426ms
Slowest response time: 3892ms
Fastest response time: 635ms

you can see detailed performance results of my own website at AN Hosting here:
http://www.exploringbliss.com/website-hosting-performance/an-hosting-review/

Pros and Cons
Pros
cheap, free domain name, free domain anonymity service (when I signed up), customer service has always been quick and cheerful
Cons
slow, slow, slow
frequent downtimes, often long
Was this review helpful to you?
Hosting Plan Features
Edit DNS Zone File:

Joomla Features
Fantastico:

Ion Cube Support:

MySQL Features
MySQL Databases:
Unlimited
phpMyAdmin:

Company Details
Company Headquarters:
Providence, UT
First Year in Business:
2001
View All AN Hosting Prices & Plans
About AN Hosting
ANHosting started out in 2001 as a small hosting enterprise in Chicago, Illinois. In 2005, the company was sold to MidPhase and is now one of most popular hosts in business. They have expanded to nearly 1000 servers and proudly host over 150,000 domains. Also, AnHosting has the honor of currently hosting the largest number of blogs on the internet.
ANHosting's history of excellent support, performance and value has brought them to a high level of entrepreneurial distinction; a number of high-ranking companies including WordPress, Mambo, Sub Dreamer and b2evolution openly recommend their service. AN is also a recognized member of the Better Business Bureau of Chicago. As stated on their website, there's only one thing they're good at, which is "keeping your website online and smiling ;-)"
Plans and Features
ANHosting's basic and most famous plan is called the Mega Plan or "All-Inclusive Hosting". At a cost of $6.95 a month and free setup, you're given 500GB of disk storage and a monthly bandwidth of 5000 GB. Upon signup, AN will gift you a free domain of your choice which will be yours for life.
On your account, you're allowed to host up to 20 different domains with 19 add-on domains and 2000 FTP accounts. There is also a whole slew of other features namely MySQL databases, sub-domains, email accounts and autoresponders which are all completely unlimited.
If you're new to website building, you'll find that AN provides you with numerous beginner tools including a point-and-click website builder, phpBB, WordPress, Mambo etc pre-installed. If your websites are ecommerce based, an assortment of ecommerce shopping carts including Zen Cart, Cube Cart, OS Commerce and Agora will prove useful to you.
ANHosting back their reputation with a generous 30-day money-back guarantee and a promised 99.9% uptime.
Aside from the Mega Plan, there's also the Mega Plan Plus which, for a $9.99 per month price tag, provides increased bandwidth, storage and other features.
Hosting Environment
Account administration on ANHosting is done through standard cPanel X, a powerful piece of software which will allow you to access and configure all parts of your account. Your MySQL databases can be managed through a preinstalled copy of the phpMyAdmin software.
Joomla Features
As far as Content Management Systems go, Joomla! will be fully available to you. In fact, ANHosting has Fantastico pre-built into your account through which you can install Joomla! with minimal effort. Joomla! templates and add-ons can also be integrated into your sites easily.
Tech Support Options
ANHosting provides four modes of support. One is the ticket system where you open a support ticket to be then handled by dedicated staff. You can also dial them up on their 24/7 hotline behind which you will always find polite and patient service representatives willing to work out your problem. However, if your query is a casual one, you can chat live with an agent through the ANHosting website. The final support method is for you to simply email ANhosting and await a reply. Thankfully, email response times on AN are very short.
Conclusion
From start to end, ANHosting is a great hosting option whether you're brand new to the whole hosting game or even if you're simply switching hosts. They have a proven track record of serving countless satisfied customers and are also a highly respected company in the online world. The features they offer provide excellent value at really attractive prices. All this combined with their award-winning customer service makes ANHosting a name to reckon with.
View All AN Hosting Prices & Plans