JustHost Review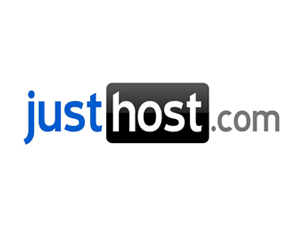 ProsExcellent hosting company with fast reliable servers. Lots of options and rock bottom prices.
ConsIt is easy to add many addons that may not be required
Bottom LineJustHost is worth checking out especially if price is a concern all servers and tech support is located in the United States.
GO
Editor review
Control Panel Features
9.0
Quality Joomla Hosting Company
Just Host does a great job hosting Joomla websites. The sign up process is very simple and easy to complete and our account was activated instantly.

We started transferring our Joomla site over to their servers. JustHost runs cPanel so we were already familiar with the control panel. One Note: cPanel is one of the industry standards. If you ever have someone help you with your joomla site chances are they will be familiar with cPanel which should make things go smooth.

The set up went great. After, we asked tech support a few questions to see how they would do. Their responses were all on time, helpful, accurate and informative. Standard support is great but they also have premium support should you need it.

We have been monitoring the site with an uptime monitor and can report that our website had excellent uptime and consistently fast response time.

Our experience with JustHost was so good that we continue to host our test site with them.

We enjoy JustHost and think you will to.

Editor Update (10/25/2009)
Others have noted poor customer support. We recently had an issue and contacted support and had a good experience. We did now the right questions to ask. I could see how if you were not asking the right questions it is possible to get confusing answers. We are still giving JustHost a 8 for support since they did get our issue resolved and in a timely manner but it did take several emails to get to the core of the issue.

Editor Update (4/15/2010)
Over time (more than a year) the server that was hosting our test site began to slow down. We contacted Just Host about this after several emails, it was established that their server was running correctly and we might want to consider looking at a bigger plan. Some of this is to be expected with shared hosting. We had over a year of testing with Just Host so we decided to move our test site to another company. JustHost is still a good option for Joomla Hosting, it was time for us to move on.

Editor Update (5/14/2012)
JustHost has moved all of their tech support to the US.
Pros and Cons
Pros
Fast Servers
Excellent Uptime
No issues running Joomla

Was this review helpful to you?
Learn More at JustHost
User reviews
Control Panel Features
7.5
One of the Best
If you need to just host one site and have little or no experience, Hostgator can provide you with cheap hosting and all the newbie support you need. If you are like me and have a bunch of clients, you can put them all on one reseller account an sleep better at night knowing you have only one hosting bill, and it's relatively cheap.

Only Siteground is a better host for Joomla sites, because of their technical expertise, in my opinion, but the low prices keep me at Hostgator.
Pros and Cons
Pros
For the disk space and services offered, you can't beat the prices of their plans. They offer an excellent reseller plan with an intuitive, full-featured Web Hosting Manager that puts all the options for all of your clients sites in one place.

Support is a bit slow to get online or on the phone, but I have had only one instance where the tech couldn't help, which I commented after the chat that she needed more training.

I'm very strong on Joomla, but have a had a few issues I needed to get support for. In one case, the issue was a site hack that resulted in a vulnerability from a 3rd party extension. Even so, they not only identified the module that had allowed the hacker in, but they fixed the affected files and gave me suggestions on tightening my site security beyond what I had already done. They really bailed me out, I must say.

They have excellent online tutorials for solving most issues you will face, but, again, they are there 24/7 with a real human being if you need them.
Cons
It takes awhile to get support on the phone or online, but I just keep working till my number comes up.

I don't like the number of steps you have to through to get to your domain renewals. They put them in the billing panel, which has a different login than my WHM control panel. Makes sense, I just wish they were associated with the sites manager page, not over in billing. Probably bothers no one else, an is no reason not to sign up.

I didn't like the fact that they changed my IP address and didn't tell me until I realized I could no longer login and site speed is variable, but mine has never been what I would call slow.
Was this review helpful to you?
Control Panel Features
5.0
Not for Business
Just Host seemed to have server problems over the last 12 months. My sites have moved servers and IP addresses on a number of occasions and without notice. My sites then appeared to be down as I haven't changed the IP in the DNS settings. A simple eMail from support "Would" have been nice, then denying there was a problem and later "Fessing-up". I have lost faith in these guys all together. I have had a website blacklisted recently after being hacked, again I wasn't notified just taken off the air. "JUST Host, not Just Service or not
Just Helpful".
Pros and Cons
Pros
Price is good. Features are good.
Cons
Speed is variable and can be poor when you most need it. Service is also variable and often poor when you most need it.
Was this review helpful to you?
Control Panel Features
9.0
My JustHost experience
I like JustHost...works for me well.
Was this review helpful to you?
Control Panel Features
9.0
Fairly trouble free hosting
I have hosted with JustHost for some time now and found most dealings with them trouble free and easy. I am not running any up-time monitor but I have not experienced any down-time that I am aware of.

Sign up was straightforward and configuration was easy. Everything worked first time. If I needed to do anything I used the video tutorials they provided (you don't need to be a customer to use these).

I was informed that my SSL certificate was due to expire so purchased a renewal about 1 month in advance. 1 month later I was getting SSL expired messages when using my secure site - for some reason they need to set up a new certificate, I had not been informed so had not "approved" the new one even though it was a renewal. I was then told I should use a dedicated IP address (which I had already paid for) and tech support created an invoice for that. Eventually I had to contact accounts to cancel the erroneous invoice before tech suport could enable my certificate.

That said I would still recommend this company because apart from the one glitch (albeit quite serious and not well handled) I have had trouble free hosting and no issues with Joomla!
Pros and Cons
Pros
Hosting is cheap, fairly trouble free and I have experienced good up-time.
Cons
I struggled to resolve an SSL issue recently.
Was this review helpful to you?
Control Panel Features
10.0
Was this review helpful to you?
Control Panel Features
10.0
Just Host is Just Perfect
Iv been using Just host for about 11 months, and they are the best host I have used. The support is great, CPanel is easy to use. For one of my components I needed Zend installed. I contacted support and with in 5min they had it installed. Pain less easy.

Site uptime is amazing, and the speeds are even more amazing. I think of the entire 11 months. My site has been down 4 maybe 5min.

Security of just host is amazing as well. I had some one try and brute force hack their way into my CPanel. Just host recognized this and locked my CPanel from any login, and directed me to contact support. I contacted support. and with in 5min my IP address was added to the secured Ip address login, and I had access again.

All in all Just Host has been perfect for me. I would recommend it to every one if you looking for Joomla hosting.
Pros and Cons
Pros
Great Support
Easy to use CPanel
Great Uptime
Great Speeds
Good Prices
Cons
When you first sign up they try and sell you some extra stuff. Not in a sleazy way, but in the way They say, "Limited time offer, Service XXX and XXX 20% off" and they give you the option to choose it or skip it. But other then that its great.
Was this review helpful to you?
Control Panel Features
8.0
JustHost.com Marginal for Business Hosting
Very fast when submitting email support, but response is a bit of a whitewash. Actual solutions to problem can take days. Online chat simply refers you to email support... sort of useless. They claim they monitor their sites using their own JustUptime.com ... But, that site is NOT up even though they advertise it heavily on the JustHost.com site.
Pros and Cons
Pros
It's inexpensive with a full featured cpanel. Although inexpensive, add-ons can quickly increase the price, but it's still reasonable.
Cons
Terrible customer support. We've had sites down for OVER three days, we no updates, etc. Very quick email response, but very, very slow on solutions. Great for hobby sites, but terrible for mission critical business sites.
Was this review helpful to you?
Control Panel Features
8.0
just host steals money
In spite of the fact that for justhost.com very attractive tariffs, we have been forced to leave, since it carries on itself more than dishonourably (steals money).
Was this review helpful to you?
Control Panel Features
1.0
Very Bad
Never worked, never spoke to a human on the phone, emails responded with broken english that made no sense.

I paid with a credit card, they sent a link to the control panel but the log in never worked. Support never answered the phone or called back.

I was forced to request a refund via email. The option for "faster server" was non-refundable (in fine print somewhere on the site?)

So in the end they stole about $25 and I never even saw the control panel. (still waiting for my partial refund)
Pros and Cons
Cons
Read the fine print, "non-Refundable" options
Was this review helpful to you?
Control Panel Features
1.0
Deceptive Practice - Stay away!
Right after I entered your credit card information, they charged me 2 years in advance. There were no options to review my registration or cancel the order. I sent them emails and used the live support and I was told that there was no other options but a 2-year contract. I still try to get my money back from them now even though there is a big "Anytime Money Back Guarantee" on their web site.

Deceptive practice. Stay away and save yourself the trouble.
Was this review helpful to you?
Control Panel Features
10.0
Was this review helpful to you?
Control Panel Features
9.0
Very Happy
Very Happy with the Service. The setup with JustHost went well and I was up and running with very little effort.

The signup process was a little salesy but I selected only the options that I needed and skipped over the rest.

Everything has bee good so far.
Was this review helpful to you?
Hosting Plan Features
Domains in Plan:
Unlimited
Edit DNS Zone File:

Joomla Features
1 Click Installers:

Fantastico:

Ion Cube Support:

MySQL Features
MySQL Databases:
Unlimited
phpMyAdmin:

Company Details
Company Headquarters:
Wilmington, Delaware
First Year in Business:
2008
Notable Features:
One-Click Joomla install with Fantastico
In business since 2008
Unlimited Storage, Transfer, Email and Domains
Decent support and Video tutorials
No VPS or Dedicated Server Plans
Company Highlights:
With one of the most inexpensive plans out there at just $3.45, Just Host takes the cake. Reliable service, uptime with the option for premium support should you need it.
View All JustHost Prices & Plans
About Just Host
Just Host was founded in 2008 and provides affordable, web hosting services
Plans and Features
JustPlan $4.95/month Unlimited Disk Space, Unlimited Hosted Domains, Unlimited Bandwidth and Email, 1 Free Domain for life

JustPlan Premium $8.95/month Everything the JustPlan has and 3 Free Domains for life
Hosting Environment
Just Host runs cPanel servers. For those not familiar with cPanel, this is the best control panel to run your Joomla site on. Plenty of features and options. cPanel does not have the permission issues you can experience with other hosting companies and control panels. The Jus tHost servers run linux, have plenty of processor power and memory, and are connected via an OC-96 (a very fast connection)
Visit a site hosted by Just Host: www.iphonespeakerreviews.com iPhone Speaker Reviews was the site we moved to test Just Host, the servers have been fast and the uptime is good so we have left the site with Just Host.
Joomla
Just Host runs Joomla sites great, along with cPanel server software they also offer Fantastico deluxe. Fantastico allows you to install Joomla with one click. This is a very helpful feature for those who are new to Joomla or PHP/Mysql applications.
Tech Support
24/7 Phone Support, 24/7 Email support, 24/7 chat support. Just Host also has a knowledgebase and video tutorials
Two levels of tech support, standard and priority. The standard support provides great service, infact we have not needed to use priority support, but it is nice to know that it is there if needed.
Conclusion
Just Host provides all the services you will need to host your Joomla website and they do it all very well.
View All JustHost Prices & Plans