Hostingwalk Review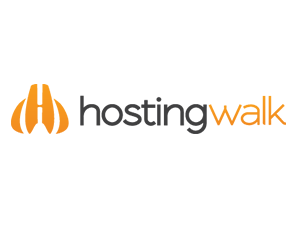 ProsHostingwalk has focuses on the international hosting market and has simple approach to webhosting
ConsNot quite at the scale they need to be for expert stutus
Bottom LineIf you are not hosting in the US and you want a competitively priced web hosting company to take care of your site, check them out.
GO
Learn More at Hostingwalk
User reviews
2

reviews

Site Speed & Uptime

9.5 (2)

Control Panel Features

9.5 (2)
Control Panel Features
10.0
Beter dan Versio!!! SUPER!
DEZE REVIEW GAAT OVER HOSTINGWALK.NL

Hallo, Na veel gelazer met Versio overgestapt naar Hostingwalk.nl. Tot nu toe niet te vergelijken met Versio! Gelukkig! Vriendelijke en geduldige helpdesk.

Inhoud pakket: Je krijgt veel Gb's voor je geld en veel domeinen te hosten per pakket.
Prijs/Kwaliteit: Goedkoper dan Versio en vele anderen.
Support: Geduldige helpdesk met lokaal vast nummer, snelle reacties op e-mails, goede chat.
Algemene beoordeling: Niet te vergelijken met Versio.

Pros and Cons
Pros
- GOEDKOOP! voor 10 euro per jaar heb je hosting
Was this review helpful to you?
Control Panel Features
9.0
100 % uptime.. Love their service
Worth to pay and get service nice service..
vouch for them !
Was this review helpful to you?
Hosting Plan Features
Domains in Plan:
Unlimited
Control Panel:
DirectAdmin
Joomla Features
1 Click Installers:

Fantastico:

Ion Cube Support:

MySQL Features
MySQL Databases:
Unlimited
phpMyAdmin:

Company Details
Company Headquarters:
Seychelles, Netherlands
First Year in Business:
2011
Notable Features:
Based in the Netherlands
Clients in 121 countries
24/7 Support
Windows hosting available
Daily site backups
Company Highlights:
Hostingwalk is an internationally focused web hosting company that provides support for Joomla and other platforms.
View All Hostingwalk Prices & Plans
About Hostingwalk
Hostingwalk provides international services to over 121 countries around the world. They use stable server and offer plans to accommodate shared, reseller, VPS, and Windows Server hosting companies. Hostingwalk has around 25,000 international clients.
Plans and Features
$4.99 per month - You can have unlimited subdomains, FTP accounts & e-mail accounts also. They support Installatron with just 1-click and anyone can install Joomla with little to no experience. They also backup your website every 24 hours so no data will be lost.
Hosting Environment
You can access your account with Directadmin. There you will have access to tools and features to help you manage your account.
Joomla
They have many customers with Joomla and they know how the system works. They work with Installatron so you always can install Joomla with just a click.
Tech Support
With expert guidance tailored to customer needs their team is specialized and specially trained. To give a high degree of expertise and assistance with customers hosting and software problems. They have good knowledge with joomla and they answer you within just a few minutes.
View All Hostingwalk Prices & Plans