Webmon Review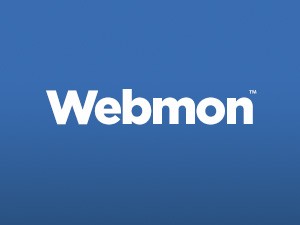 ProsWebmon is a a great way to monitor multiple websites at once and easy to use interface
Consnone yet
Bottom LineIt's really easy to set up your website dashboards. Once you have them in place, set up the triggers for escalation. These are what send out the alerts. If you do not resolve them right away another alert will remind you to resolve them.
GO
Uptime Monitoring Plan Features
Monitoring Criteria
Notification Contacts:
Multiple Contacts
Summary Reports:
Emailed Summary Reports
Online Graphical Reports
Online Summary Reports
Emailed Reports:
Daily Summary Reports
Weekly Summary Reports
Monthly Summary Reports
Quarterly Summary Reports
Yearly Summary Reports
Notification Events:
Up Alert
Down Alert
Repeated Down Alert
Languages Available:
English
Company Details
Company Headquarters:
San Francisco, CA
First Year in Business:
2013
Notable Features:
Multiple website dashboard view
Track uptime, response time, transfer time, or connection time.
Set triggers and escalation points
Email and SMS alerts
Lots of protocols to choose from
Company Highlights:
Webmon is one of the simplest monitoring systems around. Enter your website data into the monitors and create dashboards with multiple sites displayed. Track uptime and response time of your favorite sites all in one window.
View All Webmon Prices & Plans
Summary
Webmon offers state-of-the-art website monitoring. They provide a variety of different reporting tools which allows you to segment out different sets of statistics about your site. The interface shows panels based on the criteria you want to see. The graphs show US-East Response Times for example.
Highlights
Real Time Dashboard
Multi Level Escalation
Supports Common Protocols
Detailed Error Reports
Custom Alerts
Historical Data
Plans
Personal - $8.99/Month - 12 Monitors, 2 Users, 5 Realtime Dashboards, 1 Escalation Policies, and more
Business - $34.99/Month - 40 Monitors, 15 Users, 30 Realtime Dashboard, 5 Escalation Policies, and more
Business+ - $79.99/Month - 100 Monitors, 25 Users, 30 Realtime Dashboard, 10 Escalation Policies, and more
All plans come with unlimited email alerts.
Protocols supported: HTTP, HTTPS, DNS, ICMP, FTP, TCP, SMTP
They also offer Multistep HTTP Transaction Monitoring (great for login monitoring as well as shopping cart and credit card processing).
View All Webmon Prices & Plans