DreamHost Review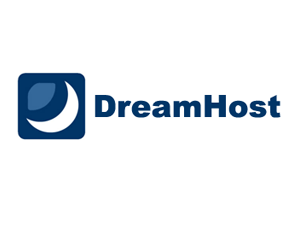 ProsOver 15 years in the web hosting industry with a fun corporate culture
ConsServers are not always up and we have experienced some significant downtime with Dreamhost.
Bottom LineMany people love Dreamhost and think they are the best. Our experience was not the best and we eventually stopped hosting with them.
GO
Editor review
Control Panel Features
8.0
Fair Web Hosting Provider
I have not been with dream host for that long but they have done a good job so far. I am still learning my way around the control panel but all is going pretty well. I wish that they had awstats or a good log viewer but now that I am using Google Analytics it has become a moot point.

As time went on the uptime statistics went down. I am not sure if it was the server I was on or not. I am inclined to think that it affected many people since the issue was with a backend file server. One month I think the uptime was around 92% which is entirely not acceptable.

Some months would be good and some months would be bad. Tech support was slow to respond, at least in my opinion. They told me about the issue with the file server and that they would be replacing it. They did replace it and for about a month all was well then my site started going down every other day. Enough was enough. I have moved all sites but one off Dreamhost. I use that site for monitoring their uptime.

DreamHost has a bit of irreverent newsletters and support options. Which they are all very funny and they should be commended for. It is nice to know that they take their job very serious but can have fun at the same time.

PHP5
They have a great interface if you need to switch your websites to run php5. However they do not have Magic Quotes enabled by default.

Ongoing Sevice Outage
It appears that Dreamhost has been having a big service outage for some of there customers. Learn more about from our Dream Host Thread

Was this review helpful to you?
Learn More at DreamHost
User reviews
Control Panel Features
8.0
A loyal yet unhappy dreamhost customer
I have been using dreamhost for over a two years. When using wordpress, phpbb, zen-cart, or oscommerce dreamhost is great. Even with standard html or xhtml webpages, dreamhost is excellent.

However, when using Joomla or Drupal (intense mysql database driven software) dreamhost fails. The servers will crash and you will see a 500 Internal Server Error message on your website. This is unacceptable in todays environment.

So, If you want to host standard websites and softwares use dreamhost. However, if you require the use of Joomla, do not use dreamhost. There shared servers are poor and the uptime is around 90%.

I remain a dreamhost customer, however I will be moving my Joomla sites to another webhost.
Was this review helpful to you?
Control Panel Features
4.0
Keep Away From Dreamhost!
A word advice: Keep Away From Dreamhost! The only way to describe Dreamhost's tech support team is that they are incompetent.

Dreamhost is the worst hosting company I have ever dealt with. I'm responsible for number of websites and by mistake I choose Dreamhost for the newest client (askdivine.com)!

They have disabled my website which is only two weeks old, and it is offline for well over 24hrs because of a security threat!

Apparently a phishing page was uploaded to the account. After removing the threat they also have disabled the website, which was absolutely unnecessary!

Their excuse was that the old versions of WordPress, PHPBB, etc. are the common causes for this sort of thing – the irony is that I have never used any of them!

Anyway, I went through the files and told them everything is OK and 10 hrs later came up with a new excuse that our web software itself is the threat – and we need to update Joomla. According to them Joomla 1.5.11 has potential vulnerabilities.

Cut the story short, I have upgraded to Joomla! 1.5.12. and the website is still down! I have submitted a new ticket support over 7 hrs ago and no response yet!
Was this review helpful to you?
Control Panel Features
9.0
very bad on uptime, but easy to use
6 days in the row, the site is down, and they can not fix that, after they say it is fixed, the site only up for less than 5 minutes and down again
Was this review helpful to you?
Control Panel Features
9.0
One Happy Camper
Having been with DreamHost going on 1.5 years now - I'd have to say they are the best hosting providers I have ever dealt with. I usually juggle about 4-5 different hosting providers at any given time due to the volume of sites that I run, including VPS, a dedicated server, Godaddy hosting, and a couple of other providers. For the price and sheer volume of material that can be hosted on DreamHost - nobody can beat their package.

Every support ticket I have submitted has been responded to quickly. They have an extensive how-to wiki, and the support forum has scores of members always willing to lend some help.

Uptime was a bit of a problem not too long ago, however, it appears that their are getting their system into a more fine-tuned mode where any downtime occurrences are minimal or hardly noticed.

I am a Cpanel fan and I do have to say that it took some time to get used to the DreamHost user panel. It can be confusing at first, but once you've worked with it a few times, it becomes more logical. I especially appreciate the ability to create a new domain and seamlessly assign different functions, like Gmail and Google Apps, to the domain.
Was this review helpful to you?
Control Panel Features
1.0
Worst Host Ever
The worst hosting company in the HISTORY of mankind. PLEASE stay away. It only gives you headaches. They never answer your email, they never fix the problem and your website will just not work. Nothing ever works.

Did you ever want to use a hosting company and have it just, work? That's not Dream Host. Dream Host is known as Dream Disgrace. Possibly the worst hosting company on the face of this earth.
Was this review helpful to you?
Control Panel Features
10.0
DreamHost Review by theblase
I'd like to give a very-very positive review of DreamHost, here is what I had to say:

I have been with DreamHost since the middle of 2007, so up till now it's pretty much 1,5 years experience with them.

I'd give it a 10/10 to them. Below is a breakdown of the review.

Pros:
1. Excellent wiki documentation for non-techie users to quickly implement and deploy things up and at the same time learn something useful.
2. The open atmosphere is really unique at DH, cause they have honestly posted on their status blog virtually everything that would have been nightmares for both hosters and hostees - outages, server changes, even human errors.
3. Also, they have a user forum open for any discussions.
4. Unique admin panel makes it easy to do everything on your own.
5. Full-around hosting features which I'd say, rarely any other hosting companies can match.

Cons:
1. Service response time varies from just 1 minutes to 5 hours - which is a little bit longer than industry average.
2. Large user base makes it hard to maintain stability for everyone. There's constantly user complaining about outages. While it may be true, I observed few of them.

Many of the users tend to get very upset and emotional after having 1 or 2 bad experiences. For the last 1,5 years with DH, I believe the downtime and outages are quite acceptable. After all, they offer all this huge package at such a cheap price.

DH is overall a rather good hosting company, worth living with.
Was this review helpful to you?
Control Panel Features
10.0
Dreamhost
Uptime was a huge problem, the cluster spunky I was on was always breaking and then they randomly started deleting files from my site and suddenly I was blamed for making their server slow (They disabled my site and found it wasn't me). They would not move me to another cluster (Someone else I know is on a cluster that works so they do have some clusters that work). I only ever hosted one website with them and only ever used 100gb of the 3010 gb I amassed during the 6 months I was hanging in there.

Customer services never answered in less than 2 days and when they did they were sarcastic, their community is biased towards the company, huge problems like billing everyone for a few years worth was made into a huge joke and then they pointed the blame at one of their employees!

http://www.theregister.co.uk/2008/01/15/dreamhost_bills_customers_years_worth_of_trouble/

Rubbish company, nice features but I averaged 95% uptime which in this day and age was rubbish.
Was this review helpful to you?
Control Panel Features
9.0
Pretty good host but site sometimes slow
They have been a pretty good host. On a couple of occasions the site has been down, customer support was aware of the problem but that does not help my uptime. Other than that they have been a good host
Was this review helpful to you?
Hosting Plan Features
Domains in Plan:
Unlimited
Joomla Features
Fantastico:

MySQL Features
MySQL Databases:
Unlimited
phpMyAdmin:

Company Details
Company Headquarters:
Brea, CA
First Year in Business:
1997
Notable Features:
15 years in web hosting
Host over 1 million domains
100 full time staff
Green infrastructure
Run applications like Joomla and WordPress
Company Highlights:
Dreamhost is known for their humble beginnings over 15 years ago. They now host over 1 million domains and have 1500 servers. They offer shared, dedicated and VPS hosting.
View All DreamHost Prices & Plans
About Dreamhost
DreamHost was launched in California in 1997 by Miguel Rodriguez, Dallas Kashuba, Sage Weil and Josh Jones when they were at college. The company has grown from its humble beginnings to now host over 500,000 websites on 1500 servers. DreamHost's co-founder Dallas Kashuba insists that their roster of 70 employees is more of a large, tightly knit family than a group of people working together. Their stated focus is "on providing quality customer service and the absolute best web hosting packages in the industry."
Plans and features
With DreamHost's shared hosting, you are entitled to 500 GB of storage and 5 TB of monthly bandwidth. In addition, your storage limit is automatically increased by 2GB and your bandwidth by 40GB every week. According to DreamHost, this is their way of saying "Thanks for stickin' with us!"
As if this wasn't enough, you are also allowed unlimited MySQL databases, email and FTP accounts, autoresponders, and can even host unlimited domains on your account! All this costs $10.95/mo and a $49.95 set up fee. If you choose to prepay for a year or more, the setup fee is waived. There are also discounts for prepayment viz. $9.95/mo for 1 year, $8.95/mo for 2 years, $7.95/mo for 3 years, $6.95/mo for 5 years, and $5.95 for 10 years.
All hosting plans are backed by DreamHost's 97-Day Money Back Guarantee.
Hosting Environment
DreamHost, unlike most others, do not offer cPanel as your account administration software. Instead, you're presented with a "homegrown" admin panel completely exclusive to DreamHost. Engineered using the latest of web technology including CSS and AJAX, you will find it very responsive and interactive. From within this panel, your entire account can be configured along with email accounts, databases, mailing lists etc. You can even customize DNS settings from this area, meaning you can assign other servers of your own to handle aspects of your DreamHost account for you.
Unlimited MySQL databases are allotted for you and all your databases are automatically backed up every day. If you should so desire, you can configure your databases to access them outside of your account.
Joomla Specific Features
DreamHost offers excellent support for Content Management Systems (CMS). This is especially true with Joomla! which you can find listed on their One-Click-Install section along with MediaWiki, ZenCart, phpBB and WordPress among many others. As the name implies, these can all be installed with a single click and you don't even need to soil your hands!
Tech Support
It wouldn't be an overstatement for me to say that DreamHost sports one of the biggest technical support systems in the industry. As far as the industry standard is concerned, you can always email them or call them up.
But, apart from this, they also have a special limited 'callback' option through which you get a set number of callbacks every month. All you have to do is leave a request and tech support staff will call you back and work with you. There's also a DreamHost support Wiki which is very extensive and will walk you through a great number of things wiki-style. Finally, there are the discussion board and the status blog which allow for user discussions and technical-issue related updates respectively. All of this can be accessed easily through your control panel.
View All DreamHost Prices & Plans