Host Monster Review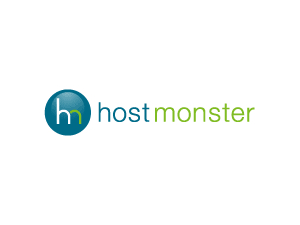 ProsOwned by same company as Bluehost. One comprehensive plan at a great price
Consnot a wide range of plans, servers can be slow
Bottom LineSeveral people really like hostmonster, we have not had the best experience with them.
GO
Learn More at HostMonster
User reviews
3

reviews

Site Speed & Uptime

3.3 (3)

Control Panel Features

7.3 (3)
Control Panel Features
7.0
They do not support Joomla well, if you require My
If you use MySQL HostMOnster does NOT support it well, you will constantly be flagged for Throttling and they will provide you NO details. Takes over 10 seconds for basic Joomla site to load.
Pros and Cons
Cons
Slow, not much help from support, and numerous times it was down.
Was this review helpful to you?
Control Panel Features
7.0
Too slow for popular websites
Slow when surfers want to download photos and want to book resources online. The speed is slow when it is based on complex databases as MySQL complex query. The HTML service is slow when combining jpg download and build up pages. If you need some speed up by paing a fee they doesn't give you more speed. They can because they are not able to change the speed of a domain. So you must change hosting service if you want something more than the basis plan.
Pros and Cons
Pros
Easy to build up websites and manage customers.
Was this review helpful to you?
Control Panel Features
8.0
Throttling CPU
Okay, unlimited is not infinite! I understand that now. I obtained a Hostmonster account about a year and a half ago. I built my first html site on there. Then, someone introduced me to Joomla! AWESOME. I put up my first one without a hitch. It was so easy I put up another and another. Hey, I got unlimited space, right?

I got a nice email from them that said I had exceeded the number of files I could have on the account and that I had 14 days to get the file count down under 100,000. I was at 206,000. Joomla! and all of its extensions are pretty file rich. I bought another account from them and the transfer of half of the Joomla sites were a piece of cake. So, on that day I would have rated them a 10 in customer service and the nice rep explained everything to me in detail about the file "LIMIT" and where it appears in their agreement.

So, now I have one account with 100,000 files and one with 60,000 files. Everything is fine. Then I noticed that on the first account the sites were getting really slow. It took 4 hours to upload 25 100k pics. Sheesh! And, Joomlapack wouldn't work on it anymore. Did some digging around in the cPanel. Looks like they put in "Throttling" technology. So, the one account I have has been "Throttled" to the point where any browser I use to open any of the sites on that account times out before it will load. When I try to log in the backend to manage the account, it is sooooo slow or times out. Forget about trying to zip up your site to move it somewhere else. The tech said that JoomlaPack was not very efficiently written so it won't work under there new throttling technology.

I wan't to move the sites, but I can't. They won't lift the throttle long enough for me to move them. I called tech support 5 times yesterday and got no where. They had no suggestions except for a few references to some articles about making mysql database queries more efficient. Well, unless I rewrite Joomla!, they ain't gonna get any more efficient at indexing the database.

Bottom line... They are great for one or two Joomla! sites and the rest html, I guess. Don't use lots of CPU intensive extensions or they will Throttle you! Don't exceed your 100k file quota and you'll be fine. If you are new at the whole "unlimited" domain accounts, I have a secret.... shhhhh don't tell anyone... the limit is 100,000 single html file domains. And, don't use more than about 7 of the 100 mysql data bases they say you can have with your account or you'll be "throttled" (aka shut down).

As for my other 60k account that has 7 Joomla! sites on it... still works fine... hasn't been Throttled yet. But, after reading this, I'm sure they will.

:D
Was this review helpful to you?
Joomla Features
Fantastico:

Ion Cube Support:

MySQL Features
phpMyAdmin:

Company Details
Company Headquarters:
Provo, Utah
First Year in Business:
1996
View All HostMonster Prices & Plans
About Hostmonster
Located in Orem, Utah, Hostmonster has been a premium hosting provider since 1996. The company currently hosts thousands of professional and personal web sites on their state-of-the-art infrastructure. According to the Hostmonster website, they "provide businesses and individuals with a high-powered service at a fraction of the cost."
Plans and Features
Hostmonster's basic hosting plan costs $6.95 and brings you a huge 1,500 GB of storage with another massive 15,000 GB of monthly bandwidth. At sign-up, you're gifted a free domain of your choice and you can host unlimited domains on your account. Also unlimited are add-on domains, redirects, subdomains, FTP and email accounts, and autoresponders. You can create and use up to 100 MySQL and PostGRE databases. For developers, you'll find that PHP, Perl, Python, and Ruby On Rails enjoy integrated support.
Other great features include blogging software including Wordpress, b2evolution, free mailing list management, shopping carts viz. OS Commerce, Agora, and a free generated SSL security certificate.
The plan comes clad with a 30-day money-back guarantee.
Hosting Environment
Hostmonster uses standard cPanel software for account administration. Through this panel, you can manage the various aspects of your account along with email accounts, databases, website files etc. phpMyAdmin comes pre-installed for easy database management. Should you require modifying of advanced DNS settings, Hostmonster's support staff will do it for you upon request.
Joomla Specific Features
Joomla, along with Mambo, is fully supported by Hostmonster and is available as a one-click install feature. This is done through Fantastico.
Hostmonster Tech Support
Hostmonster takes its customers very seriously and sports a very sophisticated support system. You can access technical staff through email, live chat, and toll-free telephone. There is also a help-ticket section on the Hostmonster website where you can open a support ticket and wait for it to be reviewed. Most general questions, however, can be solved by browsing the dedicated Hostmonster knowledgebase, or their support forums where hundreds of users participate.
Conclusion
Hostmonster is a solid hosting provider run by veterans in the business. Their combination of highly competitive pricing, a very confident set of features, and excellent support, all add up to one reliable host that you can turn to at any given day for your hosting needs.
View All HostMonster Prices & Plans