Mozy Online Backup Review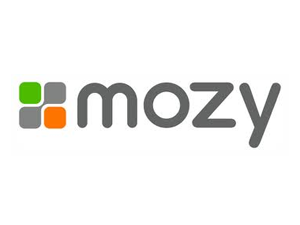 ProsMozy is a clear leader in online backup with secure storage and decent backup options
ConsNo phone support unless using a 'Pro' plan
Bottom LineMozy is a well established that will take care of your files. You may not find all of the options you want, but if you want go with 'the safest bet' than Mozy will do fine.
GO
Editor review
Good Service for Personal Use
Mozy is a great service for personal use or people looking for inexpensive online backup.

The backup procedure went very well but the file restore procedure took some time. Typically when you need a file restored you need it right then and are not interested in waiting.
Was this review helpful to you?
Learn More at Mozy
User reviews
Great backup solution
Pros and Cons
Pros
I wanted a backup service that would do incremental backups so that it wouldn't take hours each and ever time I backed up my computer. Mozy does this very well. I travel, and Mozy will back-up from any Wifi or Internet connection I have. I also love the 2.0 service that backs up to local hard drive. On the occasions when I am able to dock my laptop, Mozy quickly does an additional incremental back-up to my external hard drive. It is nice to have that redundancy. The very first online back-up took days - but that is to be expected when I am storing 48 gigs of data online. Since then, each back-up takes less than a minute. Outstanding service.
Was this review helpful to you?
Mozy stinks
I had trouble from the start - backups not going to their server, file retrieval failed. It never seemed to work properly. And when I contacted support, I was ignored. No response to my e-mails, no one answers their phone (kept getting voice mail). AVOID THEM. I'm trying Backblaze, hope they do a better job.
Was this review helpful to you?
Business Backup Plans
Price
$3.95/Computer & $.50/GB per month
Storage Space
Pay by the GB
Company Details
Company Headquarters:
Pleasant Grove, UT
First Year in Business:
2005
Notable Features:
Large, world-wide, publicly-traded, established company.
24/7 Phone Support for 'Pro' users
Decent software and features
Some complaints about recovery failures
448 Blowfish Encryption
Company Highlights:
One of the best-known online backup companies, Mozy has some very popular single and multiple user plans. They also offer business plans. Essential features are included in the online backup software and they now support some mobile device access.
About Mozy
Mozy online backup tool was developed by Berkley Data Systems in the year 2005 and acquired by EMC in 2007. Mozy, EMC and Pi form the part of Decho Corporation, which is the market leader in protecting, managing and enhancing digital information.
This online backup tool once installed takes an automated backup of your PC by encrypting the files and storing them at a remote location. This smart backup system only backs up the new data by filtering out the information that is already stored. Mozy, in just 3 years, can boast of more than 1 million customers and is being used by about.com, GE (General Electric), The Wall Street Journal and PC World.
Mozy Facts:
Headquartered in Seattle, WA and office in Utah, England, Ireland, China, and Canada.
CEO Josh Coates founded Mozy in 2005, Now is a part of by EMC Corp. (NYSE:EMC)
270+ Worldwide Employees
1 million online backup customers (60,000 businesses)
50 petabytes of secured information
Datacenters around the globe
Mozy Plans
MozyHome: All home PC owners get up to 2GB of free disk space. If you want to secure all your important documents, pictures and other important data then you can opt for Mozy's unlimited backup storage option for $4.95 per month.
MozyPro: Businesses pay $3.95/computer + 50 cents/GB per month for desktop licenses.  Server licenses cost $6.95/server + 50 cents/GB of storage.  Businesses can opt for annual or biannual (2 year) subscription at discounted rates. One month subscription is free with every 12 month sign up and you get three months free backup by opting for Mozy's 2 year plans.
Features of Mozy Online Backup Tools
It takes less than 10 minutes to download and install both Mozyhome and MozyPro. After installation, select the files to backup, select an automated timer when you want the backup and leave the rest to Mozy online backup tool.
Features of Mozy online backup tools and services:
Mozy makes use of 128 bit SSL encryption for securing the data during the entire backup process. This is the same technique which is used by banks for online transactions.
To secure your data from hackers or from getting corrupted, 448 bit Blowfish encryption is used in storage servers.
You can save different file formats at one go and Mozy always performs an incremental update.
MozyPro server support also provides backup and recovery facility for VMware, SQL and exchange servers, provides windows OS support and network share support.
Mozy Support
24/7 Support: Yes
Phone Support: Yes (Mozy Pro and above)
Email Support: Yes
Ticket System: Yes
Live Support Chat: Yes
Support Forums: Yes
FAQ & Knowledge base: Yes
Video Tutorials: Yes
Company Blog: Yes
Mozy Awards and Achievements
On 19th May, 2009 CNET named Mozy was honored with prestigious CNET Webware 100 Award in the category of Storage and Infrastructure.
Conclusion
Mozy online backup service is an excellent option. Mozy features security, performance, ease of use and good support.  The cost of recovering data from a crash hard disk runs into thousands of dollars; Besides that, strong encryption, low cost and a user-friendly interface makes this online backup tool a must buy.
View All Mozy Prices & Plans