Here is a list I've compiled on any Joomla books that might serve useful for anyone who wants to learn more about Joomla, whether beginner or weathered veteran. I would recommend all these books for anyone trying to pick up Joomla for their sites because Joomla really is a fun and easy way to make and manage your websites once you've gotten the hang of everything. Anyways, here's the complete list below, the entreis are in no particular order.
Joomla! 3 Explained (2nd Edition)
Author: Stephen Burge

Published: August 7, 2014

ISBN-10: 0321943228

ISBN-13: 978-0321943224
Joomla! 3 Explained is probably one of our favorite Joomla books. This book will allow you to swiftly master Joomla using simple techniques. There are many easy to follow, hands-on and practical examples, by the end you will have learned how to run your site securely and effectively.
Steve Burge is very active in the Joomla community and the founder of OSTraining.com, a website dedicated to Open Source education and tutorials.
https://www.amazon.com/Joomla-Explained-Step-Step-Guide/dp/0321943228d
Joomla! 3 Beginner's Guide (2nd Edition)
Author: Eric Tiggeler

Published: September 24, 2014

Paperback: 438 pages

ISBN-10: 1783981504

ISBN-13: 978-1783981502
Joomla! 3 Beginners guide will help you tackle building a website offering quick and fun experience. This book will help you go beyond your typical Joomla! site to help you craft a site tailored to meeting your specific needs. In essence you will learn how to create a feature- rich website without having to learn any web languages. This book has been updated for Joomla 3.3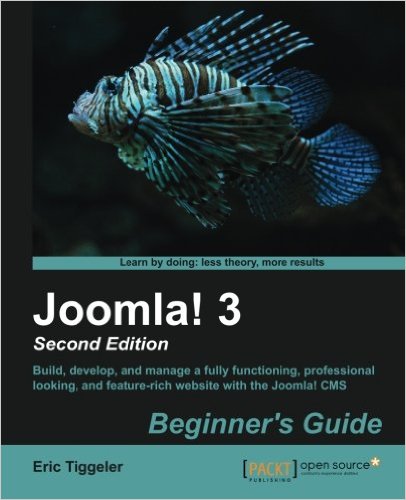 https://www.amazon.com/Joomla-Beginners-Guide-Eric-Tiggeler/
Joomla! 3 Boot Camp (1st Edition)
Author: Robin Turner and Herb Boeckenhaupt

Published: April 15, 2014

Paperback: 464 pages

ISBN-10: 1285764676

ISBN-13: 978-1285764672
Joomla! 3 Boot Camp takes a unique approach to teaching the reader how to properly handle a Joomla! 3 website. Just follow the simple, step-by-step instructions when completing the tasks and you will soon learn all of the details of Joomla!'s content structure and layout that it has to offer.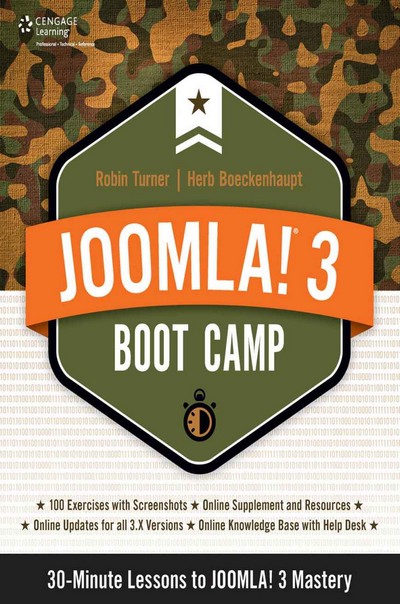 https://www.amazon.com/Joomla-Boot-Camp-30-Minute-Lessons/dp/1285764676
The Official Joomla! Book (2nd Edition)
Author: by Jennifer Marriott and Elin Waring

Published: January 8th, 2013

Paperback: 512 pages

ISBN-10: 0321821548

ISBN-13: 978-0321821546
The Official Joomla! Book offers pretty much everything that someone interested in Joomla! would need to learn. Everything from installation to usability is covered and it makes many of the core concepts of joomla easy to pick up in no time.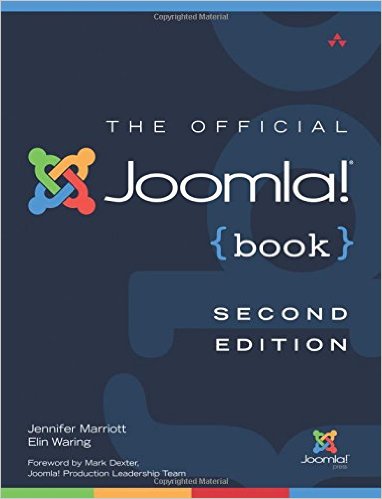 https://www.amazon.com/Official-Joomla-Book-Press/dp/0321704215
Joomla! For Dummies (2nd Edition)
Author: Seamus Bellamy and Steve Holzner

Published: February 8th, 2011

Paperback: 360 pages

ISBN-10: 0470599022

ISBN-13: 978-0470599020
Joomla! For dummies is a great guide for Joomla and will allow the reader to create beautiful and immersive, community-based sites without having to learn any code languages.
https://www.amazon.com/Joomla-Dummies-Seamus-Bellamy/dp/0470599022
Beginning Joomla!
Author: Dan Rahmel

Published: April 26, 2009

ISBN-10: 1430216425

ISBN-13: 978-1430216421
Beginning Joomla! is all about getting into the basics of Joomla and learning how to configure it to help what you're personally trying to accomplish. It will help guide you through creating your own design templates, adding and managing content, and adding community features and plugins. Later in the book one can learn some search engine optimization and how to create your own plug-ins.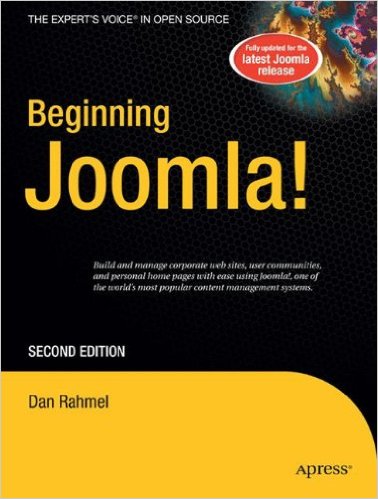 https://www.amazon.com/Beginning-Joomla-Professional-Dan-Rahmel/dp/B006QS7SEG
Conclusion
I hope you found this list helpful. I hope to have a list of Joomla Programing books up soon.
Any Joomla Books we overlooked? Post in the comment and we will get them added.
Also I would love to hear what you think about the different Joomla books. What is good and what is worth skipping.
Thanks! -- Steven